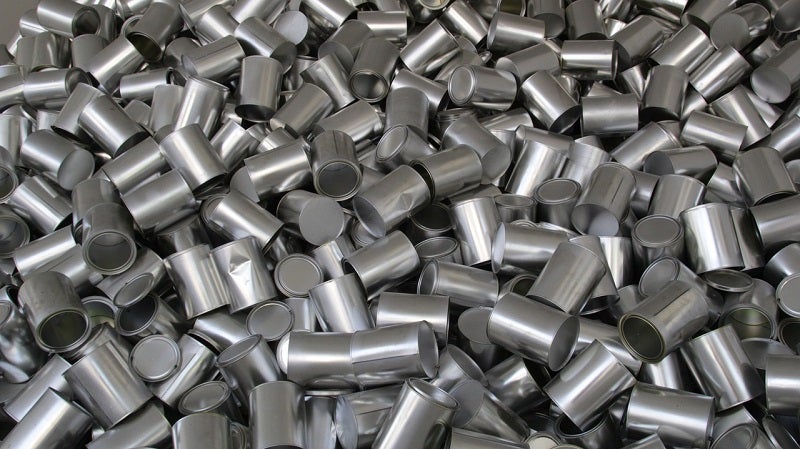 Crown Holdings subsidiary Crown Cork and Seal USA has started construction on a beverage-can manufacturing facility in Bowling Green, Kentucky, US.
The 327,000ft² site will involve a $147m investment.
The facility will supply beverage-cans to customers serving sparkling water, energy drinks, carbonated soft drinks, teas, nutritional beverages, hard seltzers, craft beers, and cocktails.
The Bowling Green facility in the Kentucky Transpark will initially manufacture 1.3 billion cans annually at a rate of 2,800 cans per minute.
It is expected to begin operations in the second quarter of 2021 and result in 126 new jobs.
Crown president and CEO Timothy Donahue said: "Beverage-can growth in North America is being driven by the growing proportion of new products being introduced in cans versus other packaging, as both customers and consumers recognise the inherent portability, durability and sustainability of the beverage-can.
"This new facility demonstrates Crown's commitment to support its customers in meeting this growing demand."
The Kentucky Economic Development Finance Authority (KEDFA) has preliminarily approved a six-year incentive agreement with Crown Cork & Seal USA in order to encourage the investment and job growth in the community.
This performance-based agreement can provide up to $3m in tax incentives based on the company's total investment.
KEDFA also approved up to $1m in tax incentives to the company through the Kentucky Enterprise Initiative Act (KEIA).
Kentucky Governor Andy Beshear said: "With its first plant in Kentucky, Crown will have a skilled and ready workforce, a plentiful supply of beverage-can stock, a location with quick access to key markets and a world-class logistics and distribution industry."