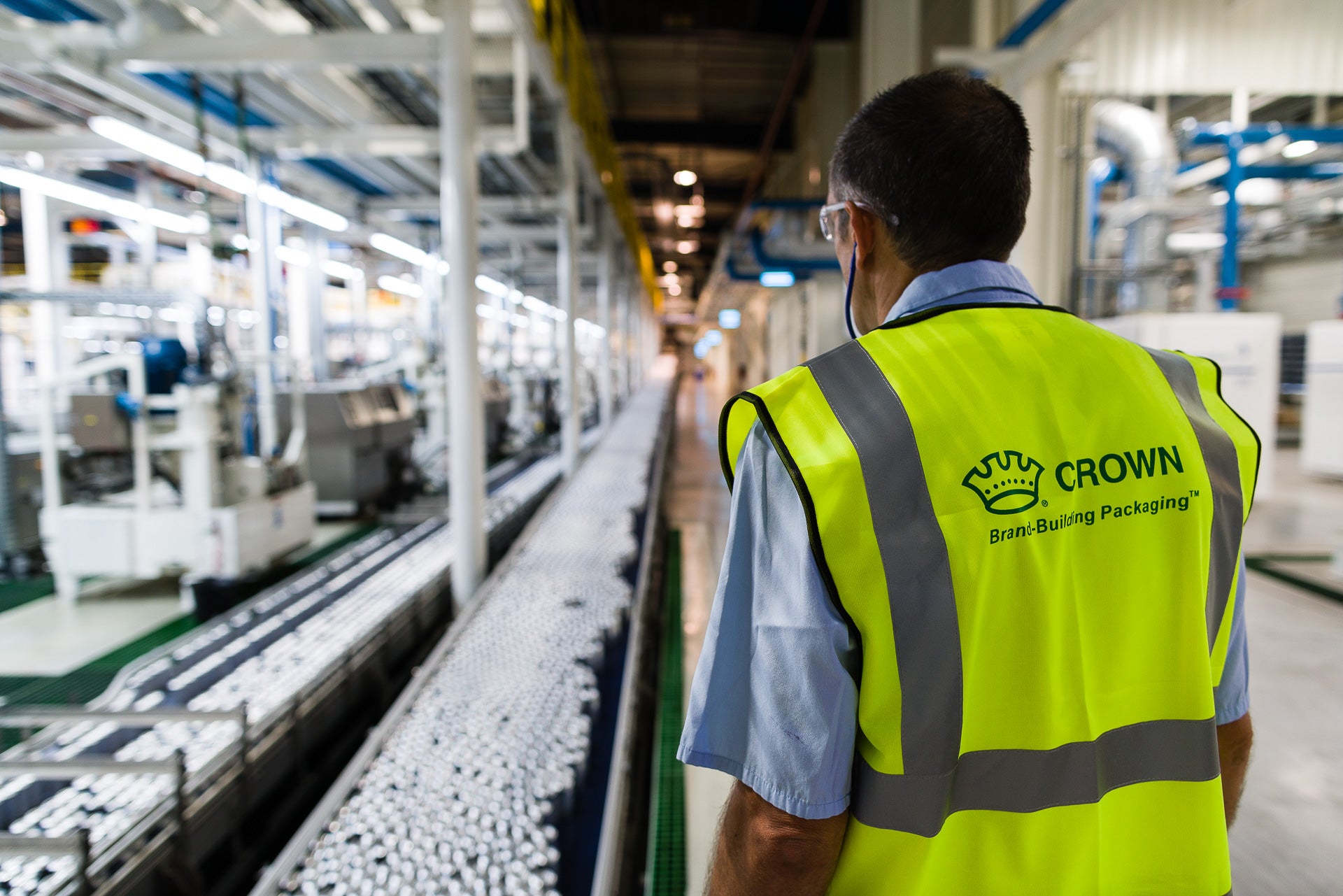 US-headquartered metal packaging producer Crown Holdings has reported strong third-quarter 2021 results that have topped estimates.
During the quarter that ended on 30 September, the company recorded $2.92bn in net sales compared to $2.48bn in the year-ago quarter.
The company noted that the rise in revenues reflected an increase in higher material costs and beverage can and transit packaging sales unit volumes.
Net income attributable to the company was $102m or $0.79 earnings per share (EPS) in the quarter compared to $214m or $1.59 EPS in 2020.
Adjusted earnings per share rose to $2.03 against $1.96 last year.
The Q3 income from operations was $348m compared to $315m in the third quarter of 2020, while segment income was $379m against $367m in the prior-year period.
Crown president and chief executive officer Timothy Donahue said: "The company's results in the quarter were solid despite certain anticipated global inflationary and supply chain pressures in addition to extensive lockdown measures in Vietnam to stem the spread of Covid.
"Crown remains on track for another record year in earnings. Strong performances in our North American beverage and food businesses combined with the Transit Packaging business more than offset weakness in the Asia Pacific due to notably softer volumes in Vietnam.
"In addition, while volume in the country remains strong, the Brazil business faced a very difficult comparison as that market experienced a 'V-shaped' pandemic recovery during the third quarter of 2020."
In the first nine months of 2021, Crown posted $8.34bn in net sales against $6.93bn.
The company estimates its fourth-quarter adjusted earnings to be in the range of $1.50 to $1.55 per share and full-year adjusted earnings to range from $7.50 to $7.55 per share.
Donahue added: "Beverage can demand growth continues to be very robust, and we expect this trend to continue in the coming years."
Earlier this month, Crown Holdings partnered with digital decoration solution provider Velox to develop a high-speed digital beverage can decorator.