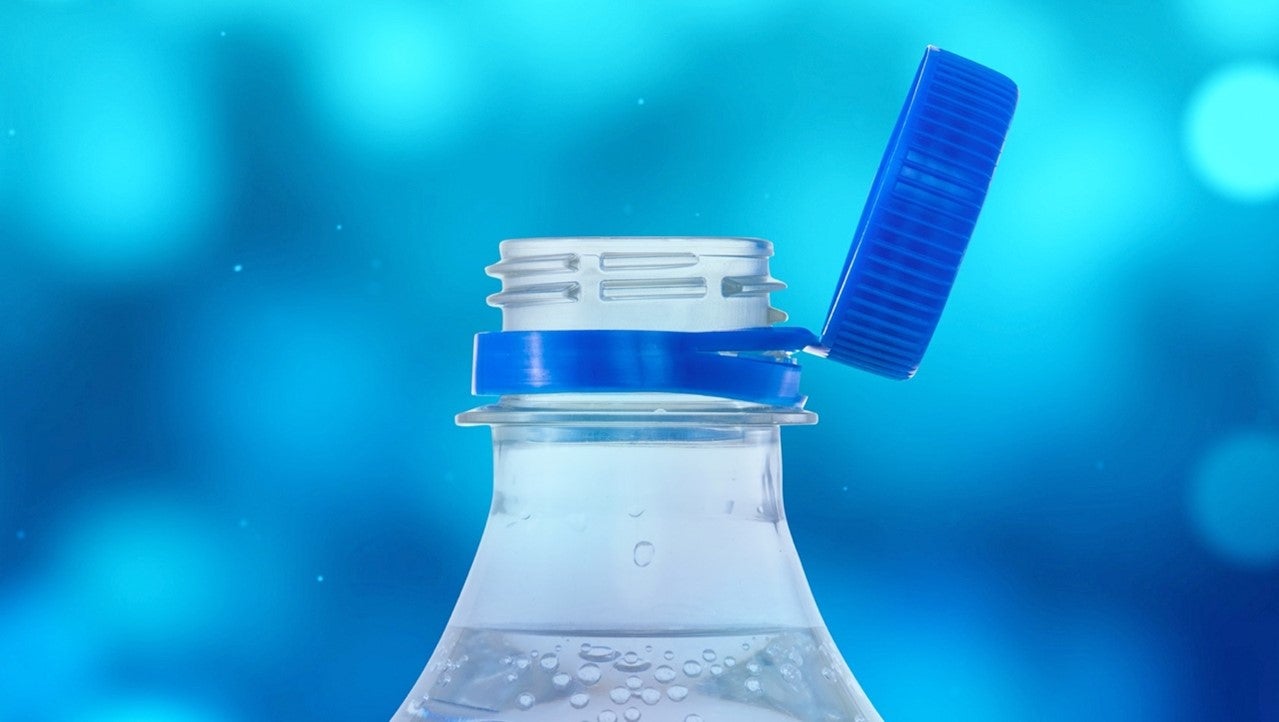 US-based packaging company Closure Systems International (CSI) has introduced Twist and Flip, a tethered lid design intended to help fight plastic pollution.
The Twist and Flip lid is part of CSI's commitment to delivering efficient products that contribute towards a circular economy.
The design features a connector strand on the tamper-evident band, which allows the lid to stay attached to the bottle or container. CSI claims this makes it easier to recap the bottle.
The cap flips by 180 degrees when fully opened to provide an 'interference-free' drinking experience.
Twist and Flip can be produced using CSI's patented PolyCycle resin, which is made from post-consumer recycled (PCR) material fully approved by the US Food and Drug Administration (FDA).
CSI business development vice-president Richard Burt said: "As an active member of the US Plastics Pact, Sustainable Packaging Coalition and Association of Plastic Recyclers, we are collaborating within our industry, our communities and with our customers to eliminate plastic pollution and improve recovery and recycling rates.
"Our closures are designed to advance sustainable packaging and procurement innovations, and drive progress against the [Sustainable Development] Goals."
The Twist and Flip lid is designed to reduce bottles' overall costs and closure weight without compromising application performance on bottler lines.
In addition, it is dimensionally interchangeable with other lids being produced, meaning it can be used as a drop-in replacement for them.
To meet the requirements of different products or packs, the tethered cap is available in 26mm, 28mm and 38mm diameters.
It is currently sold in 14 colours and a transparent edition with the aim of delivering 'superior' shelf appeal and making the brand more recognisable.
Based in Indianapolis, Indiana, CSI produces more than 50 billion closures a year.
The company has been owned by private equity firm Cerberus Capital Management since 2019.