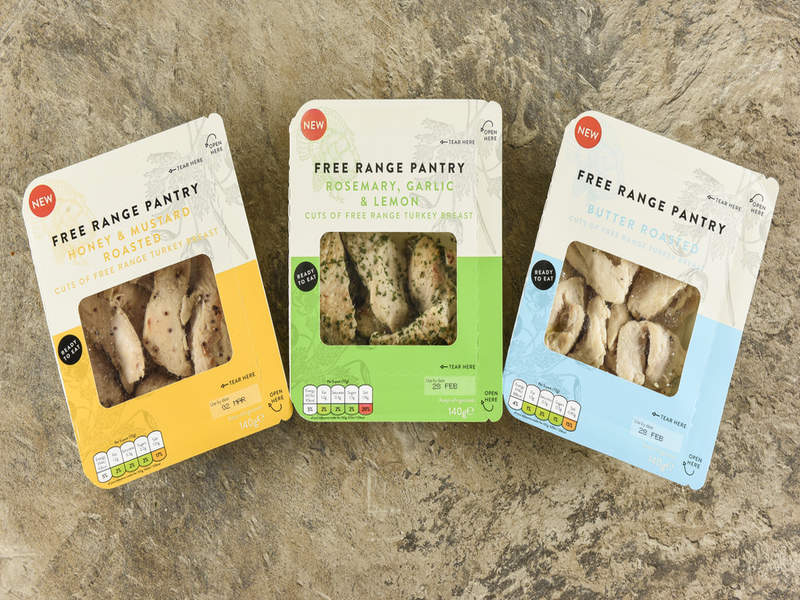 UK-based meat products supplier Tulip's affiliate Dalehead Foods has launched a new paperboard packaging for the fresh protein market.
Inspired by the card packs used in the sandwich market, the new packaging is now available on three ready-to-eat turkey meats in Waitrose stores across the country.
In an effort to differentiate from other products, the company has designed the packs with full printing on all sides.
The products containing the packaging include Rosemary, Lemon & Garlic Free Range Turkey Breast, Honey and Mustard Free-Range Turkey Breast, and Butter-Roasted Free Range Turkey Breast.
"We've managed to create a top quality solution."
Tulip group innovation manager Matt Richards said: "At a time when shoppers are more conscious than ever before about the ecological footprint of their purchases and supermarkets are looking to improve the environmental impact of their packaging, the launch is very timely.
"It was a challenge to take the board packaging used for sandwiches and make it fit for purpose for longer shelf life goods, but by working collaboratively with packaging supplier Rapid Action Packaging (RAP) and equipment supplier Proseal, as well as Waitrose, we've managed to create a top quality solution."
According to the company, the packaging is designed from sustainable raw materials and carries the 'widely recycled' logo.
In addition to maintaining shelf life, the packaging aims to improve customer convenience through easy open functionality and a window for visibility.
It took three years to develop the new format, which is in line with Tulip's packaging strategy to deliver consumer convenience, freshness and on-shelf product differentiation.
The strategy adopted by the company also intends to address food waste and incorporate recyclable materials in the design.
Dalehead operates five sites across the UK and produces more than 400 products, ranging from fresh pork, bacon, sausage and cooked meats to lamb, for Waitrose.