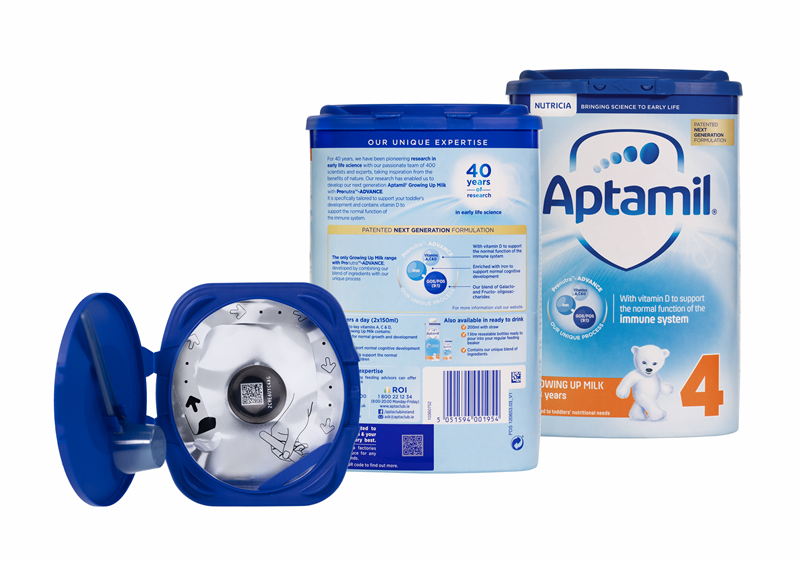 Global food and beverage company Danone has launched a dual-QR code packaging solution for its baby formula brands Aptamil and Nutrilon in China.
The new packaging is part of the company's newly launched digitally enabled baby formula Track and Connect service, which is powered by blockchain, serialisation and aggregation technology.
The service is aimed at bringing transparency on the product's farm-to-fork journey.
Customers scan two QR codes on baby formula packs, using their smartphones.
The two laser printed QR codes, one on the outer pack and the other behind the tamper-resistant seal on the inside, allows customers to verify the formula's quality and authenticity. The codes can be scanned only after the purchase.
Track and Connect service will enable Danone, as well as its distributors and retailers to forecast consumer demand and preferences.
Danone specialised nutrition operations senior vice-president  David Boulanger said: "We are very pleased to be rolling out our baby formula Track and Connect service to consumers and retailers in 2020.
"Thanks to this innovation in packaging and data management, we will be able to offer one of the most comprehensive traceability services in the baby formula industry and connect more closely to our consumers and retailers to offer them after-sales services they value."
Later this year, the company is planning to launch the service in France for its Laboratoire Gallia brand, and in Germany, Australia and New Zealand for its Aptamil and Karicare brands.
Danone businesses include essential dairy and plant-based products, water and specialised nutrition.