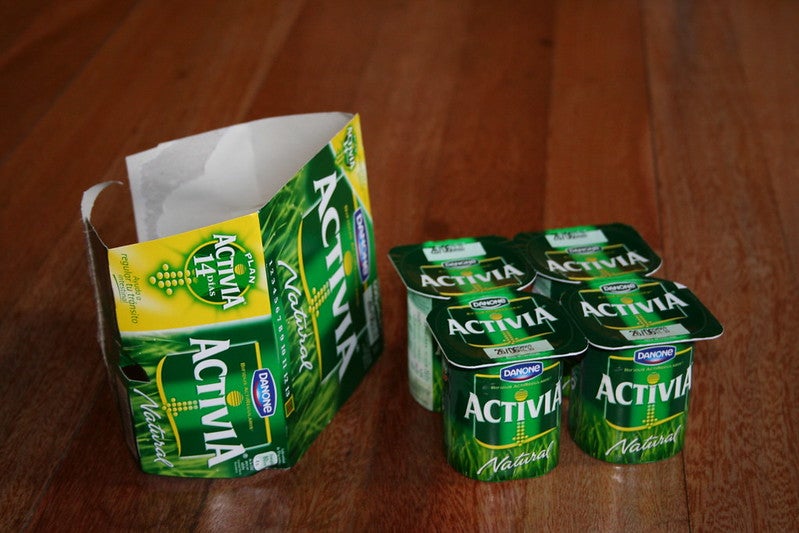 Three environmental groups have filed legal action against French food company Danone in the Paris Tribunal Judiciaire over its use of plastic.
Surfrider Foundation Europe, ClientEarth and Zero Waste France have accused the company of failing to sufficiently reduce its plastic footprint.
The groups have said Danone is contributing to plastic pollution worldwide, using more than 750,000t of plastic for its packaging in 2021.
France's Duty of Vigilance law requires certain large companies to publish an annual vigilance plan that ensures their operations respect human rights and have minimal environmental impacts.
In September last year, the three groups asked Danone to rectify its vigilance plan, which was said to be 'completely silent' on plastic pollution.
The company responded to the notice, but the organisations claimed that the response failed to address their demands.
Danone uses plastics throughout its value chain, especially for packaging products such as water bottles and yoghurt pots.
The company has been at the top of Indonesia's plastic pollution ranking for the last three years.
ClientEarth plastics lawyer Rosa Pritchard said: "Danone is trudging ahead without a serious plan to deal with plastics, despite clear concern from climate and health experts and consumers, and a legal obligation to face up to the issue.
"It continues to rely on single-use plastic packaging in the hopes that recycling will miraculously deal with the flood of plastics it puts on the market.
"But recycling is a limited solution as only 9% of plastics ever made have been recycled.
"It's unrealistic for food giants like Danone to pretend recycling is the silver bullet.
"It's 2023 and high time Danone started implementing proper solutions such as refill and reuse beyond a few pilots to give consumers real access to a sustainable model."
A judge will decide the next proceedings of the case in an initial hearing.