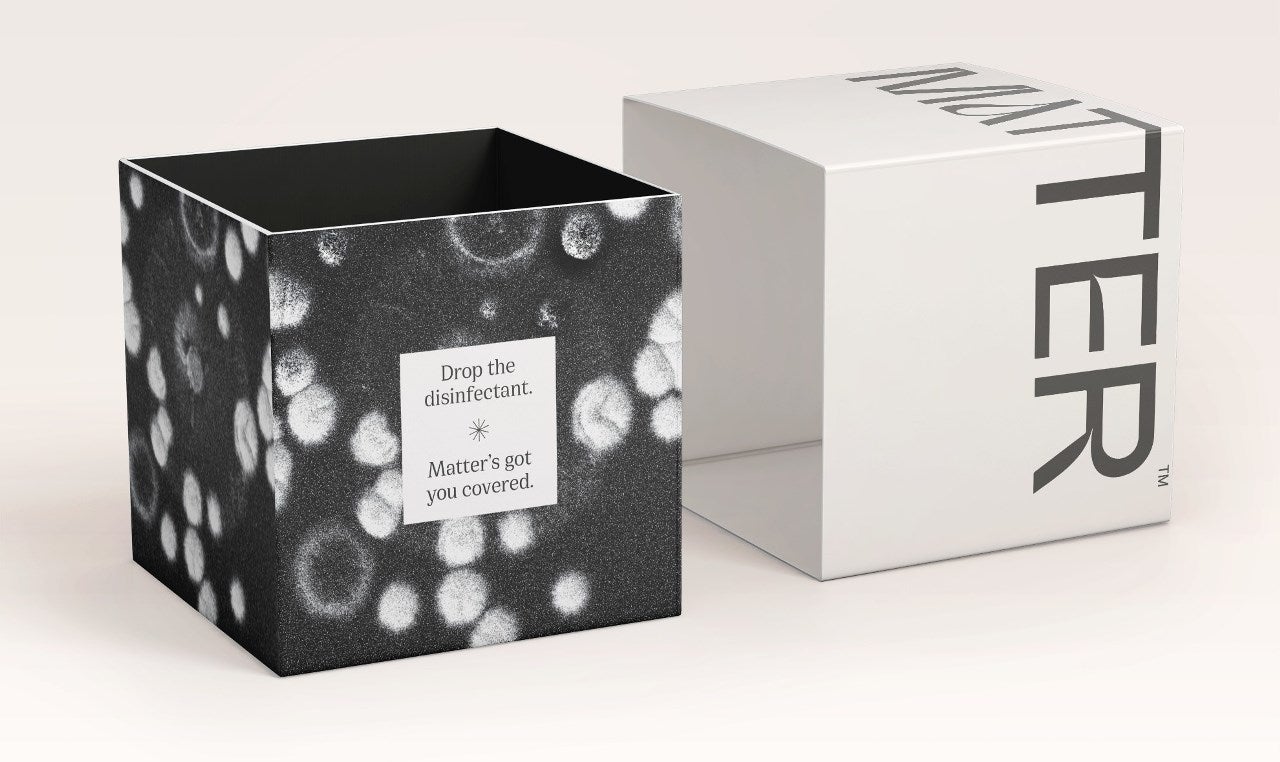 Branding and packaging design strategic agency Designsake Studio  has launched a new antimicrobial coating for packaging.
Named as Matter, the antimicrobial platform uses advanced silver technology to provide protection against 99.9% of microbes on packaging.
It is certified by the US Food and Drug Administration (FDA) and the Environmental Protection Agency (EPA).
The coating can be applied to physical materials, both new and existing, including shipping boxes and product packaging, paper, plastics, glass, metal and textiles.
Designsake Studio  founder and CEO Danielle McWaters said: "As a creative studio working closely with companies who are leading the way in developing products that put customers first, we asked ourselves, how are brands meeting these new demands for safer delivery of products, and how can packaging be a tool to achieve this?.
"We began to explore possible solutions that eventually led us to launch Matter.
"We've proven you don't have to sacrifice aesthetics for safety or recyclability.
"We hope this can bring joy back to the unboxing experience and create the next evolution of safe and sustainable packaging solutions, as we know this shift towards purchasing products online is here to stay."
The platform is currently accepting orders from manufacturers and retail brands.
In November this year, botanical-based sustainable skincare brand Kulia Skincare is launching its product packaging materials integrated with Matter coating.
Additionally, Designsake Studio  partnered with premium papers manufacturer Neenah to create the Matter production samples, which are available to brands upon request.