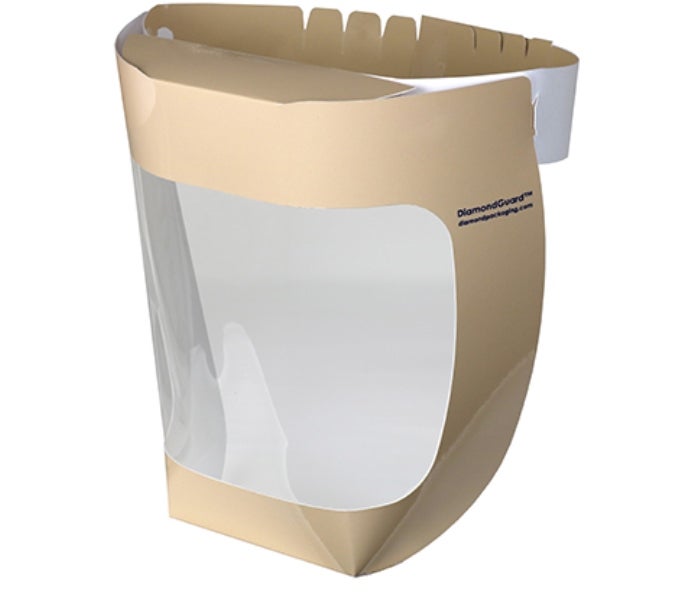 Health care and pharmaceutical industries sustainable packaging provider Diamond Packaging has donated 100,000 face shields to help support the fight against the Covid-19 coronavirus pandemic.
The face shields were handed over to New York's health care provider Northwell Health with 72,000 employees across the state.
The company will distribute the face shields among Northwell's 23 hospitals and 800 health care facilities.
Diamond Packaging CEO and owner Karla Fichter said: "I believe this collaboration between healthcare and manufacturing is truly life-changing.
"Our face shield designs have evolved to help address the shortage of plastic material in the marketplace and the ever-growing demand for face shield protection.
"Diamond continually strives to think outside of the box to create innovative solutions. In that spirit we continue to refine our approach to aid in the fight against the Covid-19 threat.
"We are honoured to be a part of the solution for the healthcare system during this time of unprecedented crisis."
The dual-purpose designed protective face shields are made of hybrid paperboard and plastic. It provides additional protection by covering the eyes, nose, and mouth.
Diamond Packaging specialises in developing sustainable packaging solutions for the personal care, health care, and pharmaceutical industries.
Last month, the company donated 10,000 face shield masks to UR Medicine Home Care in Webster, New York.
The face shields were designed, manufactured, and donated by Diamond Packaging.