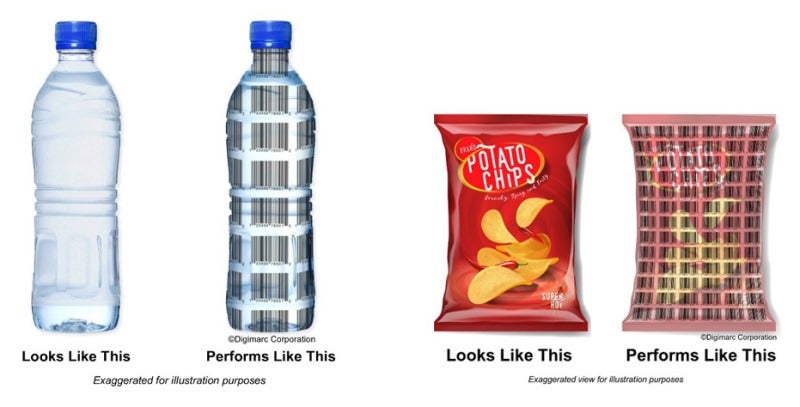 US media company automatic identification solution provider Digimarc's platform has been selected as the principal technology of "HolyGrail 2.0" initiative.
HolyGrail 2.0 is a cross-value chain initiative to evaluate whether a new digital technology can improve sorting and higher-quality recycling rates for packaging in the European Union (EU).
It is facilitated by Association des Industries de Marque (AIM), the European Brands Association.
Several companies and organisations have come together from the packaging value chain to assess the viability of digital watermarking technologies and the business case at large scale.
Digimarc chairman and CEO Bruce Davis said: "The launch of this critical cross-value chain initiative serves as validation that Digimarc is a vital piece of the puzzle to solve the world's plastic waste problem.
"We look forward to the next stage of development working with consumer brands and retailers, equipment manufacturers and suppliers, and industry trade organisations to engage the full supply chain to advance the circular economy in the EU and beyond."
Digimarc technology was selected following the conclusion of HolyGrail 1.0 initiative under the Ellen MacArthur Foundation's New Plastics Economy, which was led by Procter & Gamble.
Under the HolyGrail 2.0, brands such as P&G, Nestle, PepsiCo and Danone form the leadership team.
More than 85 cross-industry companies and organisations have signed up to participate actively in the initiative.
P&G packaging sustainability technical director Gian De Belder said: "We look forward to the further evolution of the technology as we continue to introduce a wider range of watermark-based packaging into the marketplace."