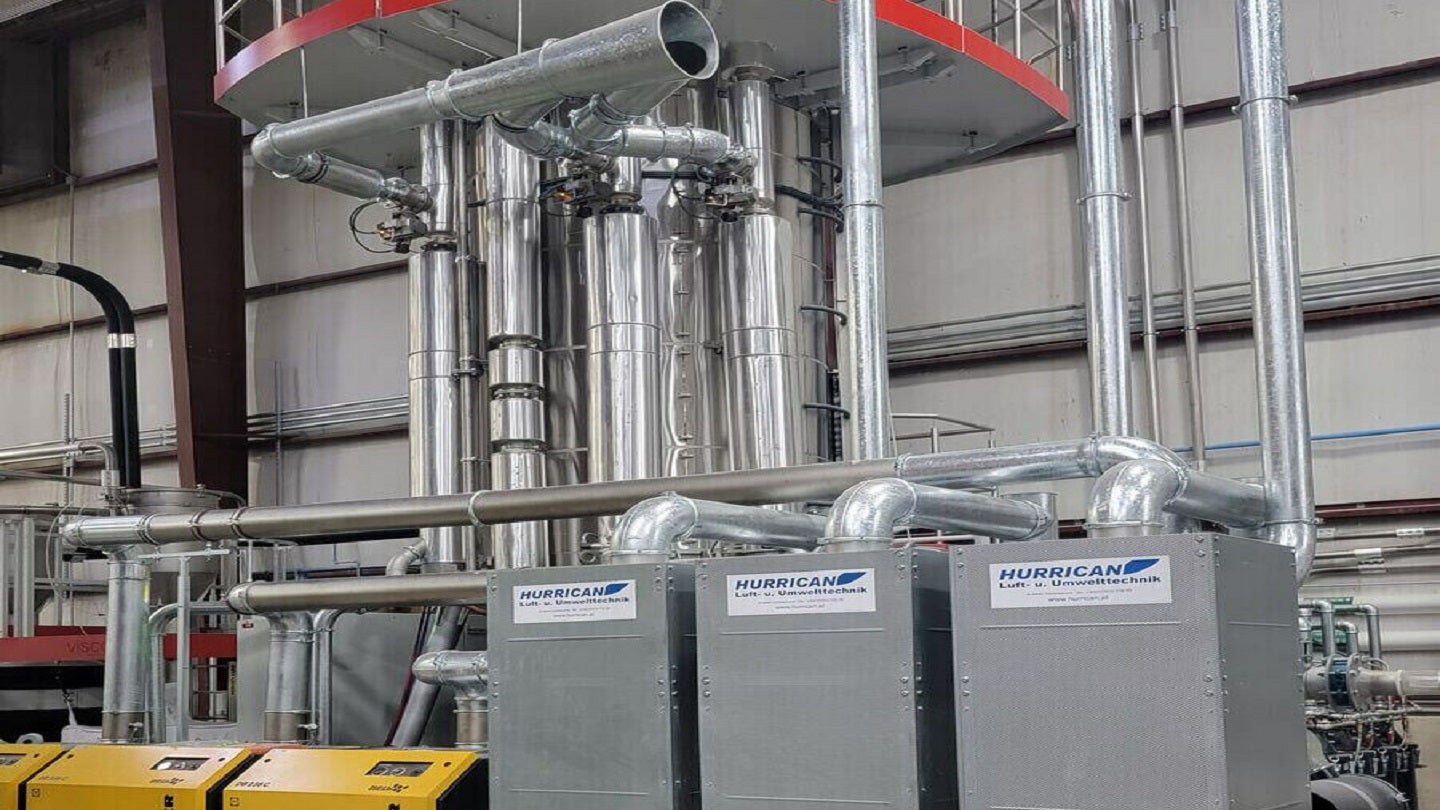 US-based thermoform plastic packaging maker Display Pack has installed Starlinger's deCON IV+ tray recycling solution.
The deCON IV+ unit is designed to increase the use of recycled material and help deliver a continual recyclability loop.
It can process post-consumer polyethylene terephthalate (PET) flakes, in-house regrind scrap and pelletised material.
In addition, the technology uses post-industrial and post-consumer resources to manufacture PET products with up to 100% recycled content and high-quality sheet extrusion.
The deCON IV+ uses a decontamination drying process to convert materials into a high-intrinsic viscosity (IV), 100% food-grade material.
Designed on a first-in, first-out principle, the unit provides constant treatment time of the material in the reactor.
Display Pack said the technology will be 'essential' in closing the loop for post-consumer tray material, which has considerably lower IV levels than bottles.
The unit will be fully operational this month and is one of only four in the US.
Display Pack president and CEO Andy Blackmore said: "In addition to diverting plastics from the landfill, we can provide solutions to our customers that address their sustainability, quality and price requirements.
"Our deCON unit, paired with our Starlinger extrusion lines, allows us to produce products faster and more efficiently than ever before while ensuring our customers continue to receive the highest-quality products."
Based in West Michigan, Display Pack specialises in manufacturing custom and stock packaging products for the food, retail and industrial markets.
The company's offerings are intended to improve automation, shelf presence and product sales by addressing 'complex' industry problems.
Display Pack claims its stock product lines are 'designed with clean lines and minimal ribbing for exceptional product clarity'.
Last year, the firm was named as West Michigan's 'Best and Brightest' employer based on criteria decided by the National Association for Business Resources (NABR).