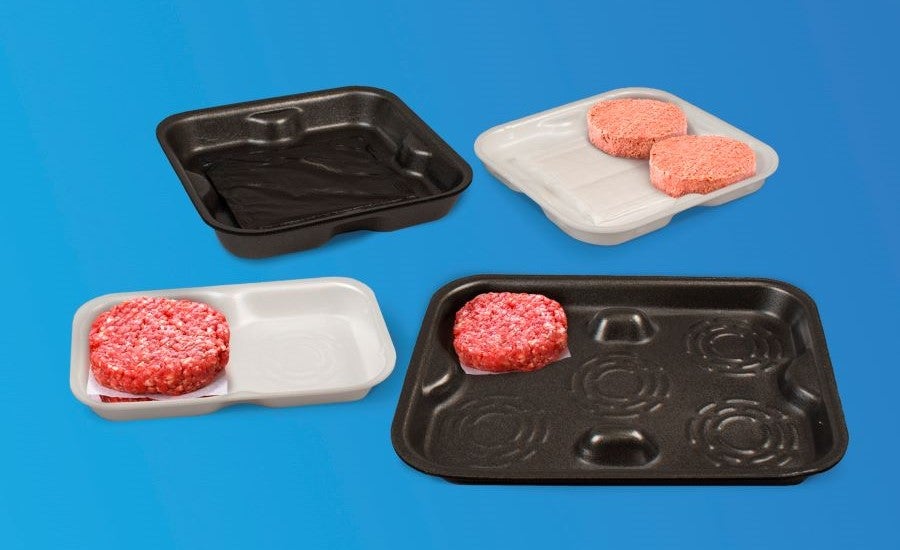 Tekni-Plex business and polystyrene terephthalate (PET) container manufacturer Dolco Packaging has launched new processor-grade polystyrene (PS) patty trays.
The existing patty trays are supermarket-grade, standard-sized rectangular trays that are not considered the best choice for the product presentation.
Available in two, four or five-cell options, Dolco's new patty trays enhance the product display features.
The four-cell patty tray is available in two variants based on depth to suit retailer preferences. The four-cell deep and shallow trays are available with soaker pads.
The two and five-cell trays feature an elevated channel bottom where the patty is placed.
Available in white and black colours, the trays are designed to keep patties dry and fresh.
Dolco offers thicker trays that are 30% more durable compared to the existing supermarket-grade version, which prevents the trays from cracking or folding.
Available in a square shape, the four-cell tray requires less film when wrapping and occupies less space compared to the rectangular one.
The polystyrene trays are suitable for ready-to-cook premium products such as ground beef, poultry, speciality meats, salmon, crab cakes and portobello mushrooms.
Dolco Packaging provides its polystyrene foam and PET containers to food and foodservice sectors.
Operating five manufacturing facilities across the US, Dolco supplies foam egg cartons.
Based in Wayne, Pennsylvania, US, Tekni-Plex specialises in manufacturing end-market products, including medical, pharmaceutical, food and beverage. The company operates facilities across ten countries.