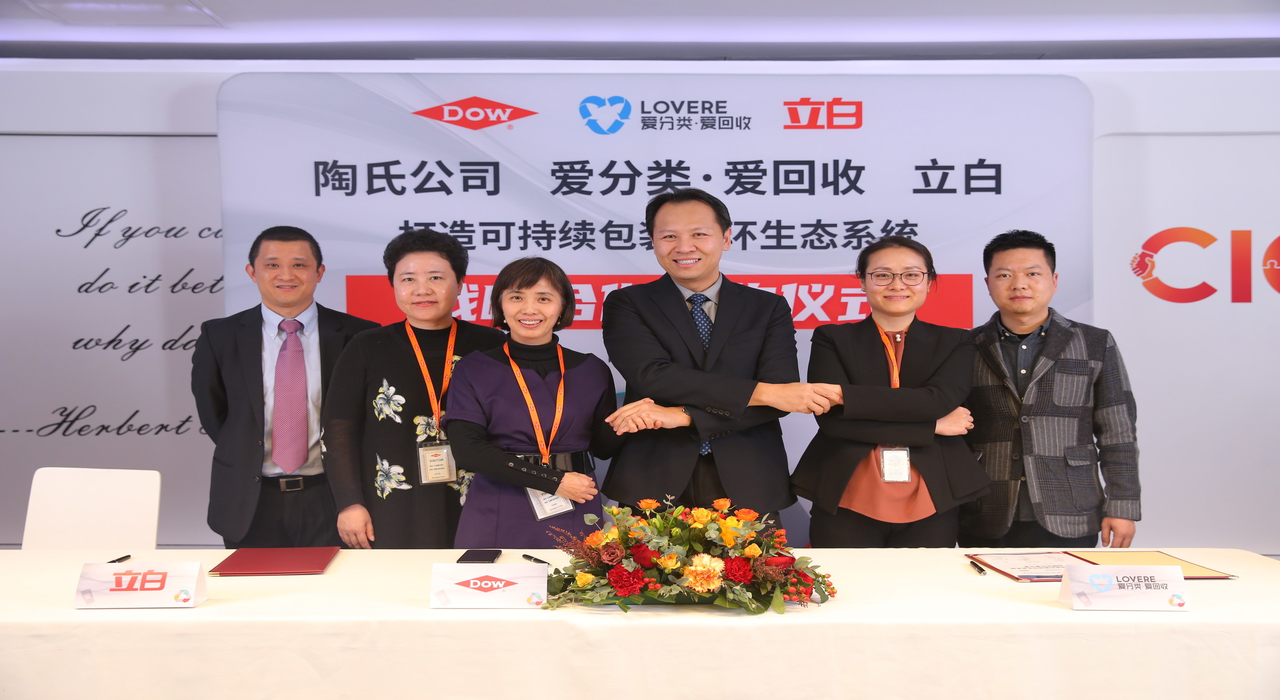 Global company Dow has signed a strategic three-way Memorandum of Understanding (MoU) with Chinese laundry brand Liby and an internet environmental tech company LOVERE.
Signed at Dow's customer innovation centre in Shanghai, China, the MoU seeks to promote a circular plastics economy in China and fight plastic packaging waste.
The MoU primarily focuses on eliminating plastics from the environment, build partnerships to enhance a collective impact and provide solutions for the circular economy.
Dow Asia Pacific packaging and speciality plastics commercial vice president Bambang Candra said: "We have seen increasing commercial adoption of designing for recyclability as more companies pledge to use recyclable packaging for their products in an effort to be more environmentally sustainable and responsible.
"Brand owners like Liby are leading the industry in taking action towards closing the plastics loop but beyond that, it takes all of us – industry peers, associations, governments, non-governmental organisations, retailers and end-consumers – working together to build a circular plastics economy."
As part of the MoU, Dow's INNATE tenter frame biaxially oriented polyethylene (TF-BOPE) based and all-polyethylene (PE) packaging solution will promote fully recyclable packaging applications.
Liby will use the solution for its other product lines.
Additionally, the three companies committed to leveraging content marketing to raise end-consumer awareness on recyclable packaging and the concept of a circular economy.
LOVERE CEO Chen Jingye said: "Not many end-consumers know which plastic packaging can be recycled and how to dispose them responsibly, resulting in material entering the wrong waste stream.
"LOVERE's independently-developed and Internet-connected Smart Sorting/Recycling Machines (SSRMs) is a technological innovation aimed to close the loop, from sorting to treatment to recycling.
"Consumers can sort and recycle their plastic waste at disposal simply through their WeChat account.
"We plan to make SSRMs accessible by placing them at various strategic points across the country, including residential districts, commercial supermarkets, office buildings and industrial parks, and they will be available at all times."