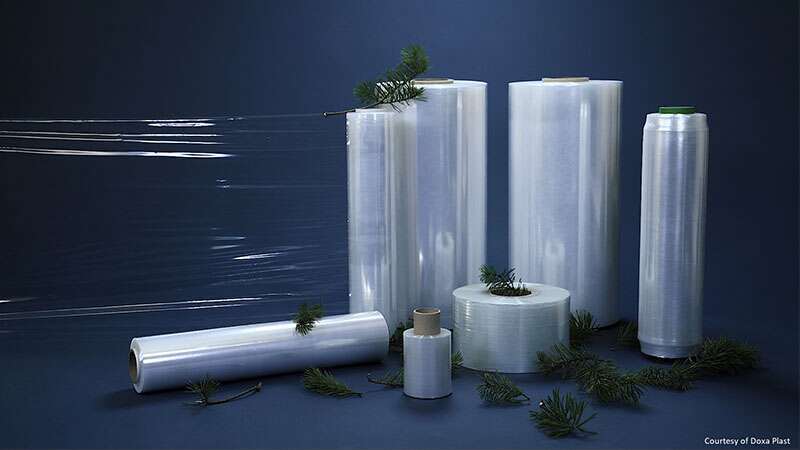 Commodity chemical company Dow and stretch film manufacturer Doxa Plast have partnered to deliver renewable stretch films.
Named as Reborn, Doxa Plast's new range of stretch films will be integrated with bio-based linear low-density polyethylene, ELITE 5230GC R Enhanced Polyethylene Resin, made by Dow from renewable feedstock.
Doxa Plast stretch films are less than four microns of thickness but are said to deliver "high level performance for improved load pallet stability". It also lowers the total use of packaging material.
Doxa manufactured the films at its facility in Sweden.
The bio-based stretch films are being developed in response to the growing demand for sustainable solutions.
Dow Packaging & Specialty Plastics EMEA marketing manager Carolina Gregorio said: "This joint effort is the latest example of Dow's ambition to work with industry partners to enable a shift to a circular economy for plastics by integrating recycled content and renewable feedstocks into production processes.
"We are continuously exploring alternative feedstocks to reduce the amount of fossil fuel resources required for production. We're proud to see these solutions helping converters and brand owners meet their sustainability packaging goals."
Dow uses bio-naphtha from tall oil to make its bio-based polyethylene (PE).
The PE resins are certified by International Sustainability & Carbon Certification (ISCC).
Doxa Plast managing director Sandra-Stina Vesterlund said: "Our vision for 2020 is to offer our customers the option to choose carbon neutral versions of all our products. Dow's bio-based resins are a major contributor to help us achieve this because they enable us to move towards a carbon neutral stretch film."