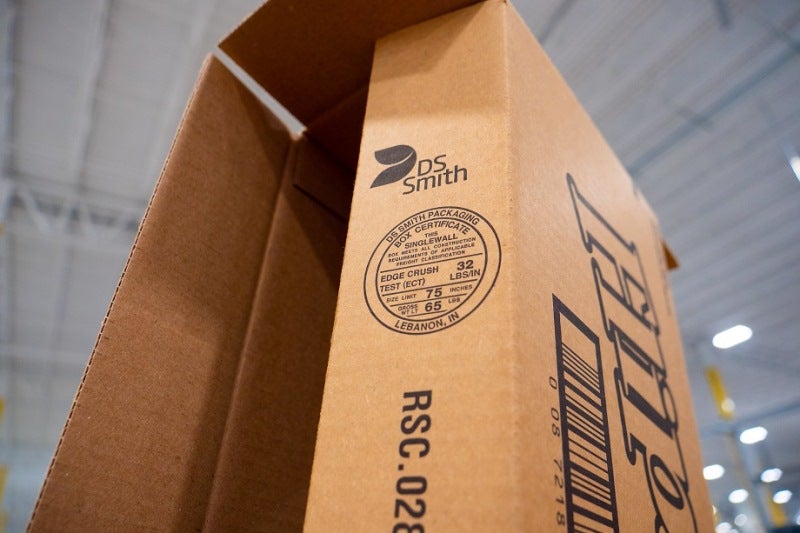 UK packaging company DS Smith has unveiled its new and advanced 550,000ft2 box manufacturing facility in North America.
The packaging facility can produce more than 17 million square feet of lightweight recyclable packaging a day and has an annual capacity of two billion square feet of recyclable packaging.
It has been designed based on three company locations in Europe that are automated and customer-centric, as well as accept and process high-volume orders with short lead times.
The facility will be able to manufacture approximately 30,000 boxes an hour.
DS Smith Group CEO Miles Roberts said: "Our new facility in Indiana is unique to the US market.
"With our innovative packaging design and focus on sustainable materials, we can support our customers' needs in a changing world, no matter how sophisticated their requirements. We look forward to serving many of the global brands we work with in Europe, as well as a range of new customers with their US-based packaging."
Using light materials in the production, the boxes will be made from 30% to 40% less fibre. They will also enable brands to meet increasing consumer demand for sustainable packaging.
The facility features an underground scrap conveyor system that will reduce dust and noise typically found at conventional box plants.
In addition, the facility is expected to generate 170 new jobs in engineering, machinery, production, sales and management positions in Lebanon.
DS Smith North America packaging managing director Mark Ushpol said: "Our new box plant stands apart from the rest in the industry and is equipped with state-of-the-art equipment and machinery that relies on fully automated operations."