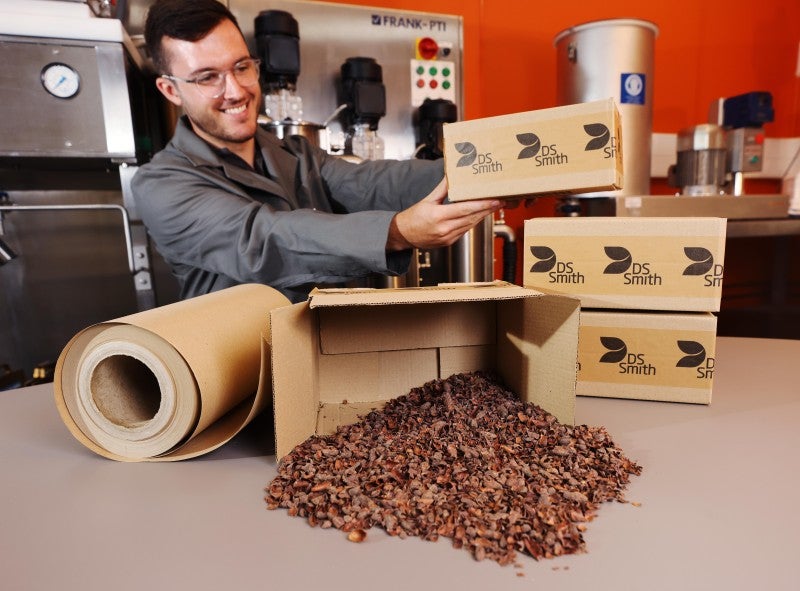 British fibre-based packaging supplier DS Smith is exploring opportunities to create paper and cardboard packaging with materials available in gardens, parks and beaches.
The company is testing fibre-based cardboard and paper made from daisies, straw, cocoa shells, miscanthus and seaweed.
Both straw and miscanthus consume lesser energy and water than bio-based alternatives such as plastic when being made into packaging.
DS Smith has already used seaweed fibres as a raw material for various packaging solutions, including cartons, paper wraps and cardboard trays.
The seaweed fibres can serve as a barrier coating and help replace plastics and petroleum-based packaging for food items.
DS Smith sustainability manager Alison Berg said: "As a leader in sustainability, delivering real change is always top of mind.
"We know that producing recyclable paper-based options alone is not enough, and protecting natural resources is crucial to enabling sustainable development.
"By pursuing more renewable resources for packaging, we are seeking to actively reduce our use of finite natural resources and will continue to change packaging as we know it."
The trial is part of DS Smith's $140m investment in research and development announced last year, which will focus on more sustainable materials for packaging and cardboard fibres.
The company's search for alternative fibres is in line with its commitment to optimise fibre use for individual supply chains in its packaging solutions by 2025.
DS Smith aims to manufacture fully reusable or recyclable packaging by next year and make all its packaging recycled or reused by 2030.
The firm recently collaborated with Krones to create EcoCarrier, an alternative solution to shrink wrap on polyethylene terephthalate (PET) bottle multipacks.
EcoCarrier will feature a corrugated handle, paper band and Krones' mechanisation system, which allows large PET bottles to be bundled without using plastic shrink wrap.