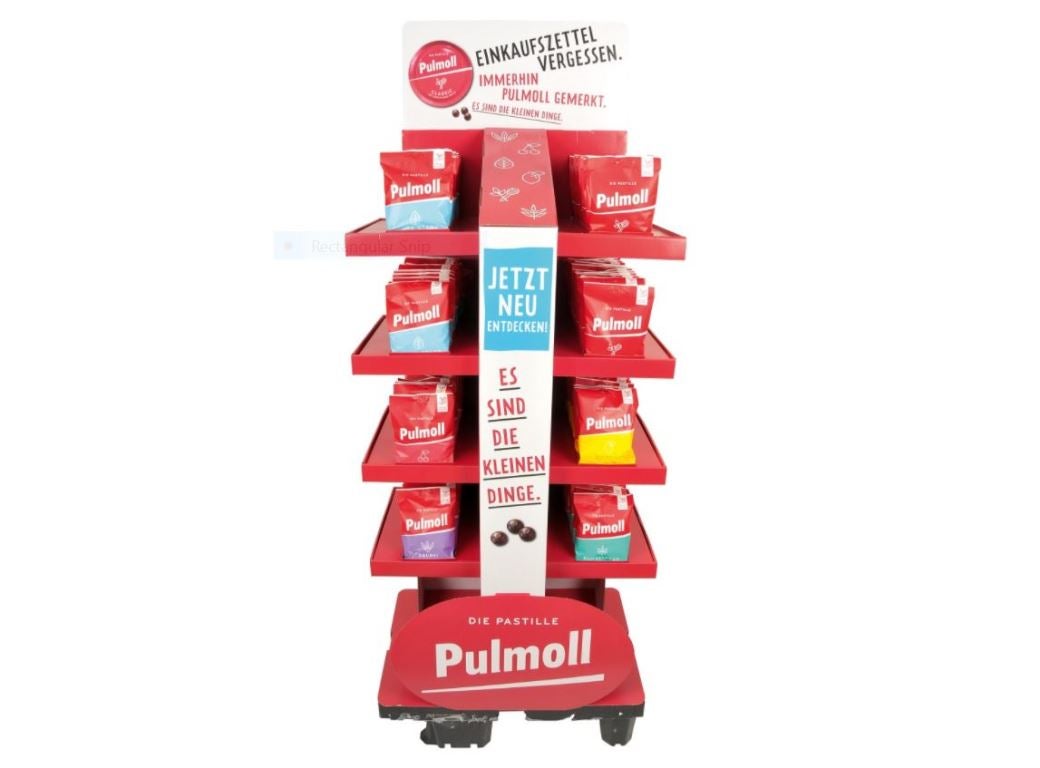 Germany-based tinned sweet manufacturer Kalfany Süße Werbung has re-launched its brand Pulmoll in a new packaging design.
The small lozenges are being sold in mono-composite plastic bags featuring properties for recycling.
Additionally, cardboard packaging company DS Smith has developed a corrugated cardboard made secondary placement to enhance the display of Pulmoll at the point of sale.
The secondary placement will have the new product bags placed in trays to allow shoppers to clearly and easily recognise the individual varieties immediately.
In a statement, DS Smith said that "one glance is enough to find your personal favourite variety".
The open design placement is stable and offers stability both during transport and on the sales floor. The pre-assembled Pulmoll display also adds value along the entire supply cycle.
The corrugated board is easily recyclable through paper recycling cycle after the products have been sold.
In a separate development, DS Smith has partnered with a transport management platform Transporeon and a real-time visibility platform, Sixfold, to implement the next generation of supply chain technology.
DS Smith group logistics operation head Petra Lippertova said: "As part of our programme to deliver integrated logistics across our offering we partnered with Sixfold to increase our data efficiencies.
"The ability to integrate information from a wide range of transport suppliers using various tracking systems has been critical and means we can now provide reliable information to our customers. During the pilot, the solution delivered significant benefits and efficiencies."