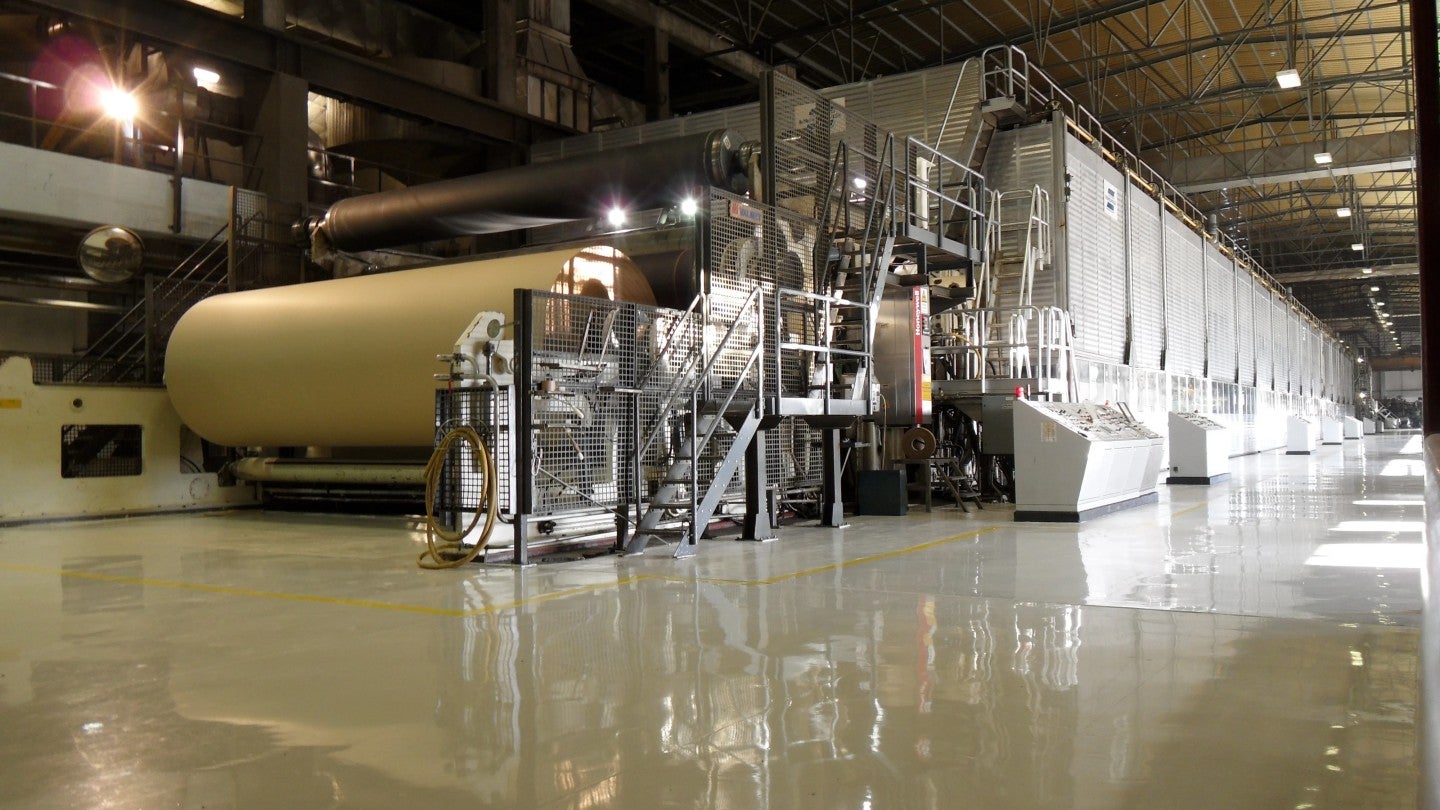 Sustainable packaging solutions provider DS Smith has announced the launch of a €145m multi-year upgrade programme for its kraft paper mill in Viana, Portugal.
The new investment package will equip the mill with some of the latest paper-making machinery and help in rebuilding the existing paper machine.
The efforts will also contribute to minimising carbon dioxide emissions at the mill while reinforcing DS Smith's initiative to contribute to the circular economy in Portugal.
The investments will be used for installing a recovery boiler, which will help in enhancing the overall environmental performance of the mill by improving steam efficiency by around 25%.
It will further support the recycling of steam from the boiler back into the mill.
Delivery and installation of the new boiler, which will be provided by Valmet, are expected to be complete by early 2025.
Once delivered, the boiler will help in rebuilding the mill's PM4 paper machine by boosting its existing speed and capacity.
This work will ensure that the Viana-based mill is well-equipped to address the growing need for plastic replacement solutions.
DS Smith has also commissioned another supplier aside from Valmet, called Voith, for help in upgrading their paper machines.
Associated work is expected to complete later this year.
DS Smith Paper & Recycling head Niels Flierman said: "As one of our larger mills, Viana has a huge role to play in this and the €145m investment is testament to our commitment to remain at the forefront of the market and to lead the way in the race to net-zero in the paper industry."
The latest investment is one of the several projects launched by DS Smith across Europe and North America to achieve its wider initiative to reduce Scope 1, 2 and 3 Green House Gas emissions by 46% by 2030 and achieve Net Zero emission goals by 2050.