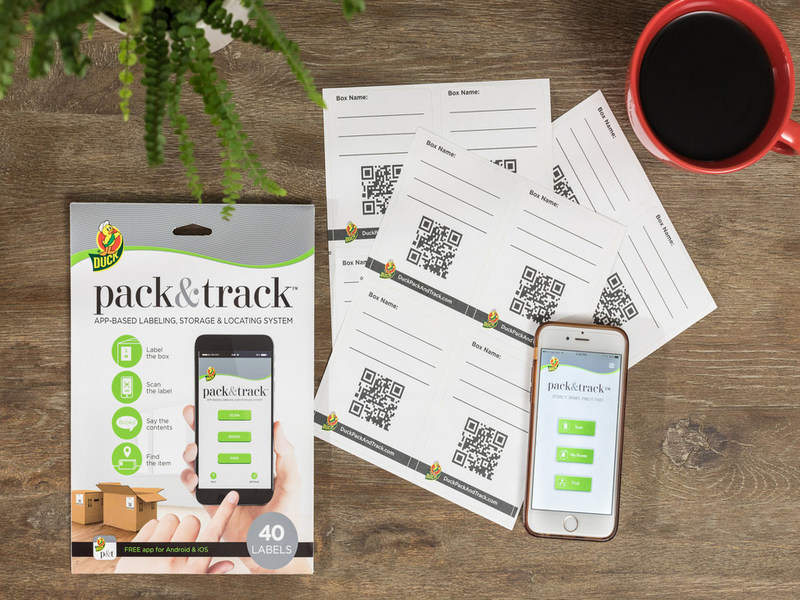 DIY home solutions provider The Duck brand has launched an app-based labelling system in a bid to make the moving and storage process easier and simplify packing, unpacking and storing.
Duck's new labels and scanning technology enables smartphone users to keep track of what's inside their boxes.
The Duck Pack & Track digital system will also reportedly help users locate their packed items in storage.
ShurTech Brands category manager Mary Kate Hearns said: "At Duck, in addition to caring about the packing and moving process, we also care about the storage and unpacking process, which are points of aggravation for many, especially when they're already dealing with the emotions of a new move.
"We hope this smart solution is one way to help alleviate stress."
"In fact, we discovered 78% of people find it very or sometimes frustrating to find items in household storage. We hope this innovative, smart solution is one way to help alleviate stress every step of the way."
After buying the labels, customers will have to download the Duck Pack & Track app, which is available for Apple and Android users.
A Duck Pack & Track label has to be placed on a box, plastic bin or any smooth-surface container.
Users will then scan the barcode, name the box and log its contents and location.
Once users need to find something stored away, the app will help them by providing the name of the box and location.