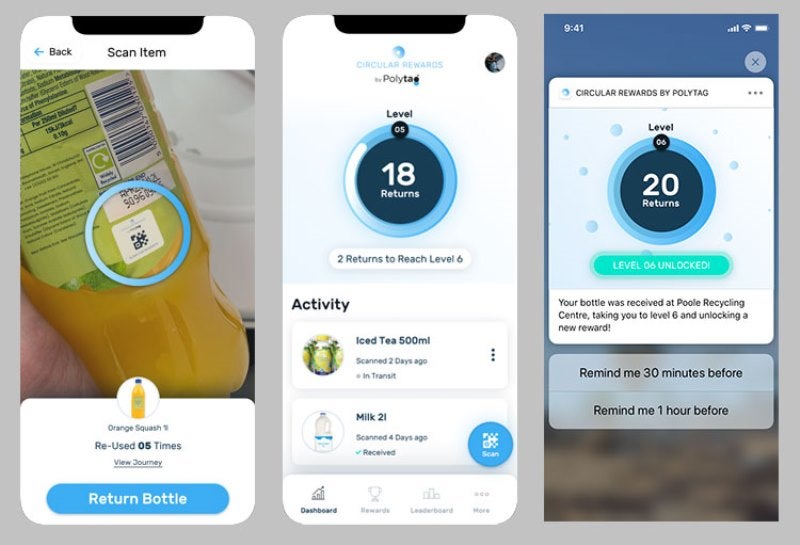 Waste conversion specialist Econpro-led recycling technology platform Polytag has started a 40-day trial in households across Wirral, Merseyside, England.
The UK's compliance scheme Ecosurety is funding the trial.
Polytag is a multifaceted technology platform that will enable brands to switch to a circular packaging waste economy.
The trial will help to gain consumer insights on the usability of the technology.
Polytag will enable brands to 'tag' their packaging and trace it with the help of consumers to prepare the packaging for recycling and later reuse.
During production, each item packaging is tagged with a unique PAC code that is registered on a Polytag database.
After using the product, the consumer can help to track it with a Polytag mobile phone app by scanning the Polytag PAC codes.
Once the packaging is paired up with the same code, the consumer can return it to Polytag through collection or drop-off at a specified Polytag collection centre.
The packaging is reprocessed to manufacture high-grade Polytag pellets or granulate at a Polytag MRF, which can be reused for packaging.
Econpro CEO Phil Sutton said: "Only 45% of all plastic packaging is recycled here, in the UK, and yet production is expected to increase to over a million tonnes by 2030.
"Polytag seeks to tackle the pressing environmental issue caused by plastic and other packaging by helping to build a more circular recycling system that maximises the value of the materials being used."
The company will conduct the Polytag trial in 60 households in Wirral.