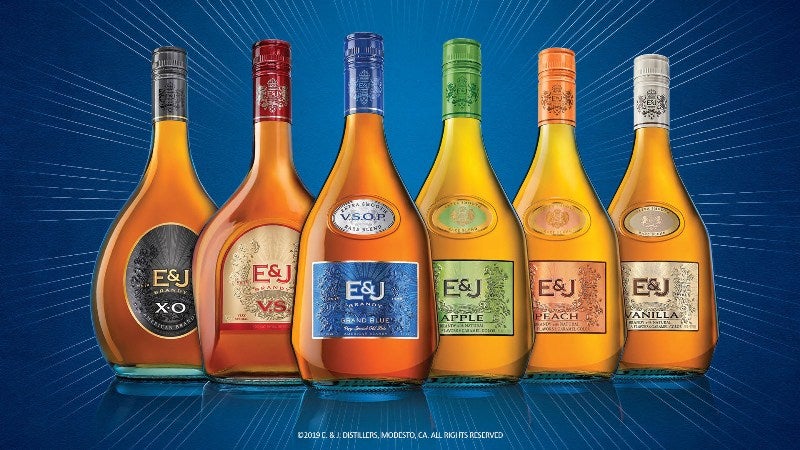 US-based E&J Brandy has revamped its product portfolio packaging with a modern look featuring a new label.
This move marks the first company's rebranding initiative since its launch 45 years ago.
The new label now features a sunburst illustration on a premium metallic paper along with new colours and an ink-embossed E&J logo to convey the brand's identity.
The new bottles now feature elongated shoulders and a curved base, offering a premium look, while each bottle cap showcases the E&J crest.
E&J Gallo vice-president and general manager Britt West said: "We're excited to bring our crisp, new look to the classic smooth taste that people know to be E&J Brandy.
"You don't run the game by standing still, so we're proud to evolve alongside E&J fans, who are also constantly growing and adapting to elevate every aspect of their lives."
Established in 1975, E&J Brandy offers a range of flavours such as E&J VS, VSOP, XO, Vanilla, Apple, and Peach, and is involved in various exclusive collaborations.
The brand's tradition in brandy dates back to 1932 when the company produced the first distilled spirit using wine grapes. It was introduced under Cream of California label.
In July, E&J was selected as the official spirits partner of the BIG3 premiere worldwide 3×3 basketball league to serve its products until the end of 2019 season.