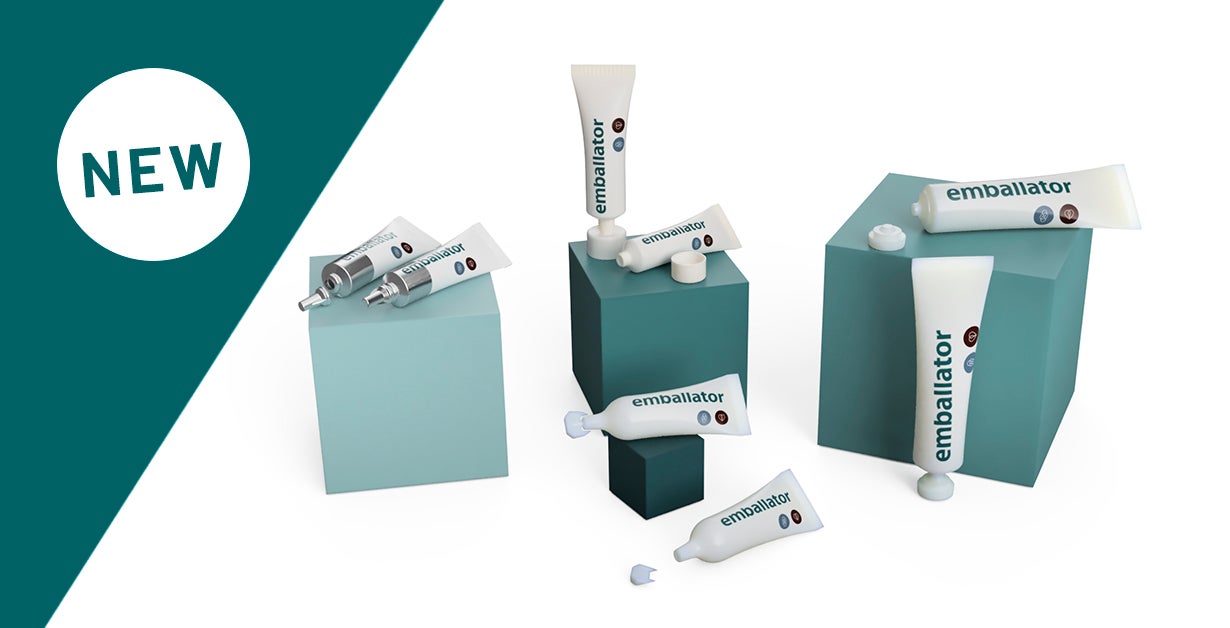 Sweden-based packaging company Emballator Tectubes has launched a range of small dose tubes to reduce packaging footprint while offering a larger impact.
The range features six products, namely the Twist off Recap, Twist off Reseal, Twist off Reclose, Twist Off, Twist off Reclose Aluminium and Capped Aluminium.
Twist off Recap, the range's flagship product, is an integrated cap solution that reduces material content by 10% and carbon dioxide emissions during the manufacturing process.
The products are available in aluminium, polyethylene (PE) and post-consumer recycled (PCR) aluminium. They can be used for various applications, ranging from pharmaceuticals to cosmetic products.
Emballator Tectubes sales and marketing manager Jim Johannesson said: "All products in this new range have been created with a focus on sustainability. They are all made in mono-materials, which makes them easy to recycle.
"Our flagship product in this range is our new Twist off Recap. It is a new tube with an integrated cap solution.
"This integrated cap reduces the material content by 10% and the optimised manufacturing process minimises the carbon footprint."
Emballator Tectubes' new small dose tubes are manufactured in a production process that meets ISO 9001: 2015, ISO 15378: 2017 and ISO 14001 standards.
In addition, the products can be manufactured using medical or standard-grade resins, as well as aluminium.
All PE products in this range feature mono-material, making them fully recyclable.
Emballator Tectubes will exhibit the small dose tubes at the Cosmetic Business fair in Munich, Germany, on 1 and 2 June.
Johannesson added: "We are so excited to talk to both existing and new customers about this new innovative and sustainable tube range."
Emballator Tectubes operates across three divisions, namely Emballator Metal Group, Emballator Packaging Innovations and Emballator Packaging UK.
The company has ten manufacturing units across Sweden, Finland and the UK, recording an annual turnover of around Skr1bn.