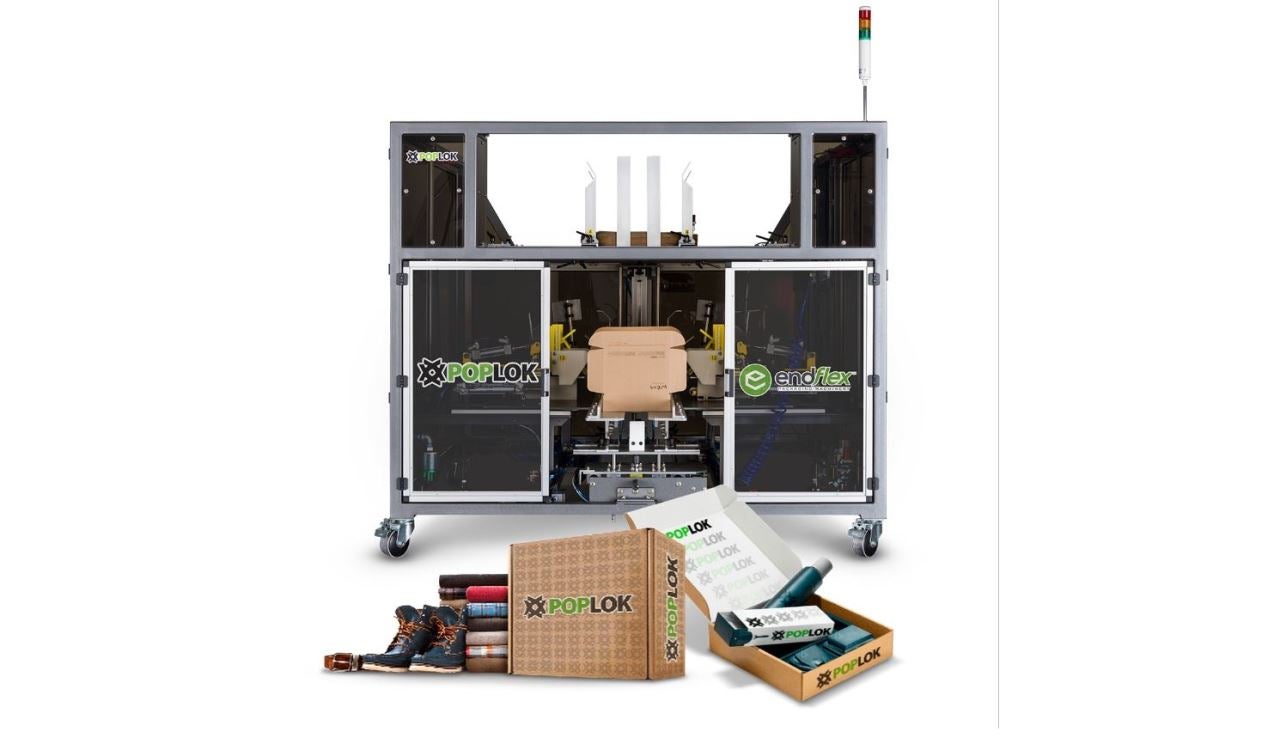 Packaging machinery manufacturer EndFlex has increased the production of its automatic tray forming machine.
Named as PopLok, the tray formers will be delivered to major retailers operating in various sectors including apparel, electronics, fulfilment, beauty, health, pet and home delivery meal kits.
The expansion comes in response to the growing online shopping.
EndFlex operation vice-president Jorge Perez said: "We are proud to be a USA based manufacturer of packaging machines and create well-paying technical jobs here in the state of Florida."
Designed to take flat corrugated tray blanks and automatically fold them, the PopLok tray forming machine allows rapid product loading.
The PopLok can make up to 1,200 lidded cardboard trays in one hour.
It also manufactures high end display trays used in retail stores.
E-commerce companies mostly rely on cardboard lidded trays. They can bear the difficulties of transportation according to the company.
Additionally, it allows the firms to offer high-quality presentation to the consumer.
Based in Florida, EndFlex was founded in 1998. It specialises in manufacturing automated packaging machines including case erecting, case sealing, cartoning, tray forming, case packing, and more.
In April this year, the company announced tray lid sealer for furniture.
The system is designed to place, and glue seal the lid on large pre-built trays each weighing up to 150lb loaded.