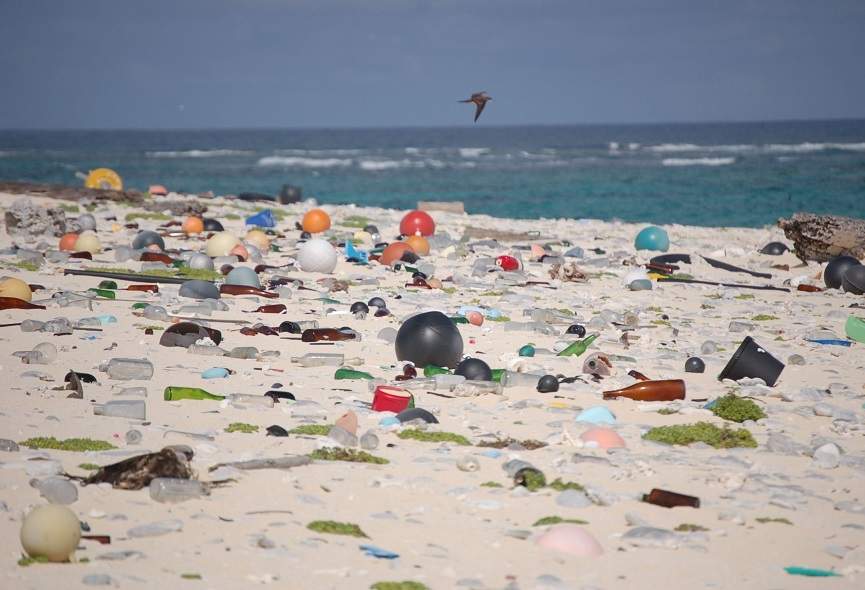 Envision Plastics, a company specialising in post-consumer recycled HDPE resins, has launched the world's first bottle using its proprietary OceanBound plastic, which comes from 100% recycled plastic.
Envision, which is a subsidiary of rigid packaging manufacturer Consolidated Container Company , created the product using plastic collected from at-risk areas where the material is threatening the environment.
OceaBound plastic is a fully traceable resin that can be processed into natural and mixed colour. It has previously been used for the manufacture of the company's other products including Prisma and Deodorised resins.
In a bid to help keep the oceans free from plastic contamination, the company said that it is leveraging its capabilities of its global supply chain, technical and manufacturing expertise to deliver its resin, which can be used for several HDPE plastic applications.
The new bottle is currently being used as packaging for Primal Group's Vita brand of personal care products.
Primal Group is a long-term advocate of environment sustainability, as it claims: "More than 8 million tons of plastics are dumped into our oceans annually. We cannot allow our biggest resource, the ocean, to become a dumping ground for plastics and other waste."
Envision Plastics general manager Dan Ferus said: "Envision is proud of the work we are doing by collecting and recycling OceanBound plastic, but we are excited that it was able to displace 100% of the virgin resin in the bottle and colorant.
"We attribute the success to Vita's persistence, Classic Containers' willingness to work outside the box, Techmer 's creativity and Envision's high quality standards.
"We hope that this is the first of many and invite all brands to find ways to add Envision's OceanBound Plastic into their products and packaging," Ferus concluded.
Kevin Tibbets, Executive Director of Sales for Classic Containers, added: "The material processed amazingly well without any concerns. Working with Envision and our customer to bring this bottle into the marketplace was a remarkable experience."