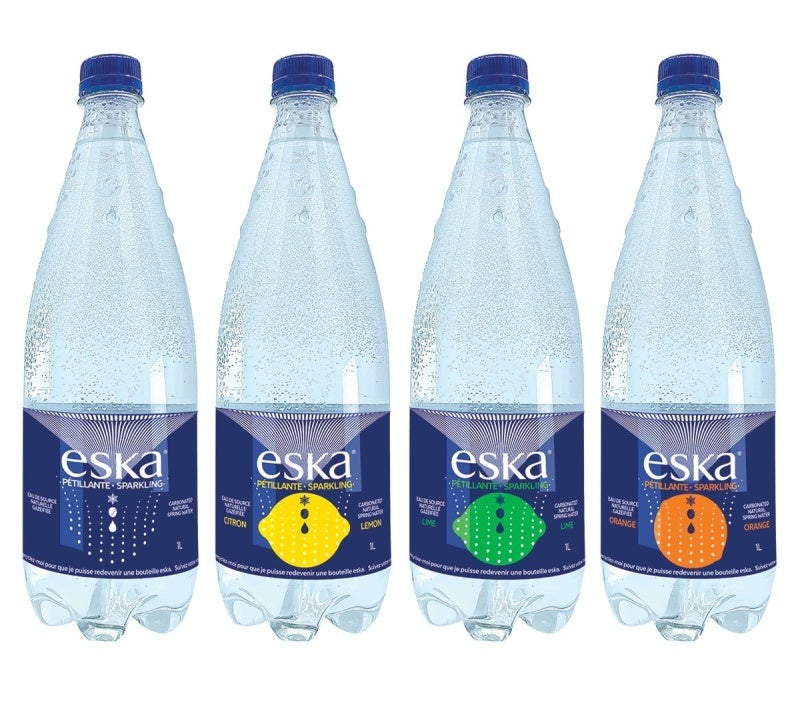 Canada-based beverage company ESKA has revealed plans to relaunch its carbonated ESKA Sparkling brand in fully recycled plastic bottles in the second half of the year.
With this commitment, ESKA will completely remove all first-use plastic bottles across its entire product line.
Last year, the company converted its entire line of natural spring water bottles to recycled plastic.
If successful, the company will become the first Canadian brand to package all its carbonated water with bottles made from recycled plastic.
ESKA chief operating officer Michel McArthur said: "Preserving and protecting the environment is a core value for us.
"We are truly proud to have successfully converted all our bottles to recycled plastic while maintaining a premium product from a glacial esker.
"We will no longer use any new plastic in the manufacturing of our bottles."
The recycled plastic used in ESKA's spring and sparkling water bottles are sourced from Quebec's Blue Box and other recycling systems. The bottles were launched in retail stores in July.
A Quebec incorporated company, ESKA offers 100% Quebec water from sources protected by their environment.
The company has corporate offices based in Laval and at its bottling facility in Abitibi, Quebec. It currently employs 130 people, most of whom are local to Quebec.
Under the Sparkling brand, the company offers carbonated natural spring water in original and natural Lemon, Lime and Orange fruit flavours.