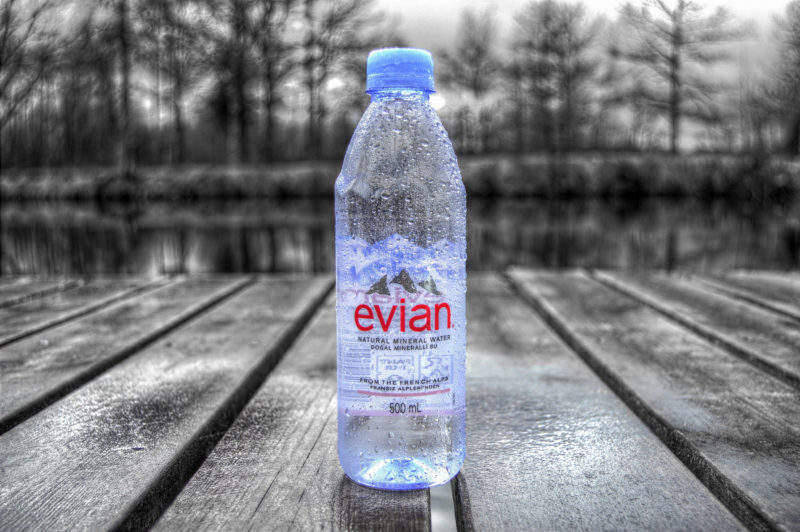 French mineral water brand Evian has revealed its strategy to tackle plastic packaging waste including committing to adopt "a continuous loop for recycling at large scale, transforming all types of PET plastic waste into the high-quality plastic" by 2025.
The brand said that it will aim to source all of its plastic bottles from 100% recycled plastic and adopt a circular approach "where plastic is kept within the economy and out of nature".
The news comes shortly after the company celebrated the inauguration of a carbon-neutral bottling site in France in which it has invested €280 million.
The strategy includes a redesign of the packaging, as well as the development of fast and smart recycling technologies to minimise the amount of wasted plastic.
Evian is the latest brand to join the war on plastic. The EU recently published its strategy to phase out all single-use plastic packaging by implementing a circular plan within the next 12 years.
Evian will partner with Canadian start-up Loop Industries to develop an advanced recycling system that will speed up the process which can also be used on other plastic material, such as old polyester carpet.
Evian global brand director Patricia Oliva said: "Rooted in its pioneering spirit and long-lasting commitment towards sustainability, Evian will drive a step change to address the critical issue of plastic.
"We want to use the power of our global brand to take a leadership position, drive collaboration across the industry and, together with partners, transform our approach to plastic."
The water brand has called for industries to collaborate in the war against plastic and has leant its voice to Mission 2020, a project that aims to raise awareness about climate change and sustainability.
During the World Economic Forum in Davos, Christiana Figueres, who launched Mission 2020 and is the former executive secretary for the UN Framework on Climate Change, said: "For the first time ever we're the generation that has the knowledge and the technology to stem the rise in global temperatures but we need to move faster.
"Brands taking bold steps such as Evian will help shift the needle and bend the emissions curve."