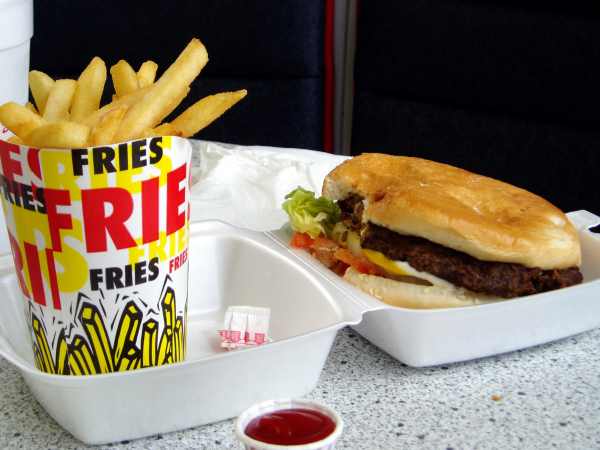 Labels on junk food and fizzy drinks packaging could be more effective than calorie counts in informing consumers about the physical exercise needed to burn off the high calories and fat content, a report has claimed.
According to researchers from Johns Hopkins University in the US, teenagers who were shown the warnings on fizzy drink cans stating an hour's run would be needed to get rid of the calories were half as likely to drink the products.
They observed that printing a 'physical activity equivalent' on unhealthy drinks and food is expected to reduce their popularity.
Health expert Sarah Bleich said: "People generally underestimate the number of calories in the foods and beverages they consume."
Researchers posted three different signs outside corner shops to determine the best for deterring young people from drinking fizzy drinks containing an average of 250 calories each.
The first one asked if they knew that the average fizzy drink contained 250 calories, another asked if they knew it was equivalent to 10% of their recommended daily intake.
The third revealed that a fizzy drink would take 50 minutes of running to counteract the large sugar content.
Providing calorie-related information caused a drop in sales by 40% and the physical activity equivalent was most effective, reducing soft drink sales among teens by half.
Caption: 'Physical activity equivalent' labelling on unhealthy drinks and food are expected to reduce their popularity. Image courtesy of Cindy Kalamajka