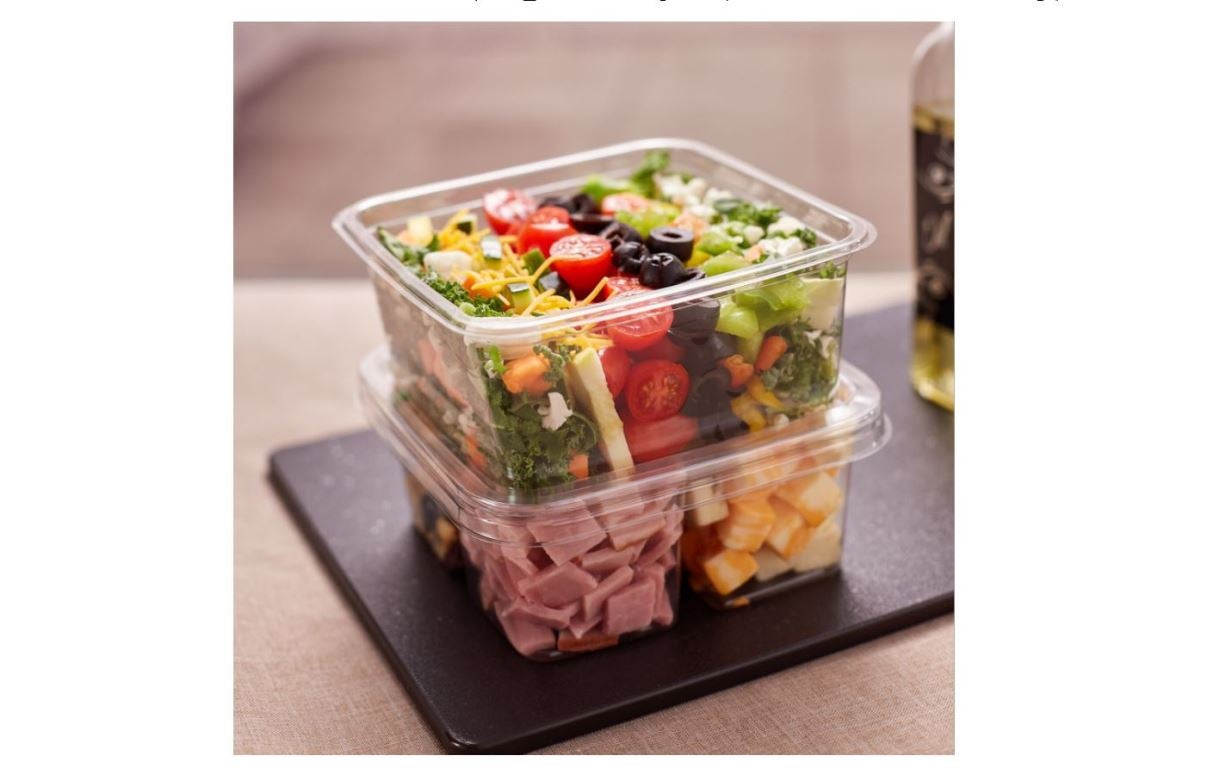 Food packaging solutions provider Fabri-Kal has expanded its sustainability product offerings with the launch of  Recycleware Containers.
Manufactured in the US, the products contain a minimum of 20-50% post-consumer recycled (PCR) PET material and  are recyclable.
The new Recycleware products include 50% PCR PET made On-The-Go Boxes, which are suitable for grab-and-go snacks, and a minimum of 50% PCR PET made Round Deli Containers.
Under the new brand, the company has also introduced Square Deli Containers, which are available in five sizes with a choice of two leak-resistant lids and single serve on-the-go Dessert Containers that contain a minimum of 20% PCR PET.
Fabri-Kal president and COO Mike Roeder said: "Recycleware allows us to do more while consuming less raw materials. Our foodservice packaging made from post-consumer recycled PET bottles enables operators to show their commitment to the environment while displaying products in Recycleware Containers.
"By using Recycleware Containers, your customers will understand that you are as committed to the future as they are."
The durable and leak resistant containers are designed for supermarkets, convenience stores, and commercial foodservice venues including educational institutions and sports arenas to exhibit their foods.
The Recycleware Containers launch is part of, Fabri-Kal's commitment to circular economy by offering recycled plastics a second useful life.
The company, which is a member of standardised labeling system How2Recycle, will display How2Recycle labels across all Recycleware Containers
In November last year, Fabri-Kal, launched its new line of Dairy Containers made from white polypropylene.
Headquartered in Kalamazoo, Michigan, the company has six manufacturing, printing and warehousing facilities throughout the US.