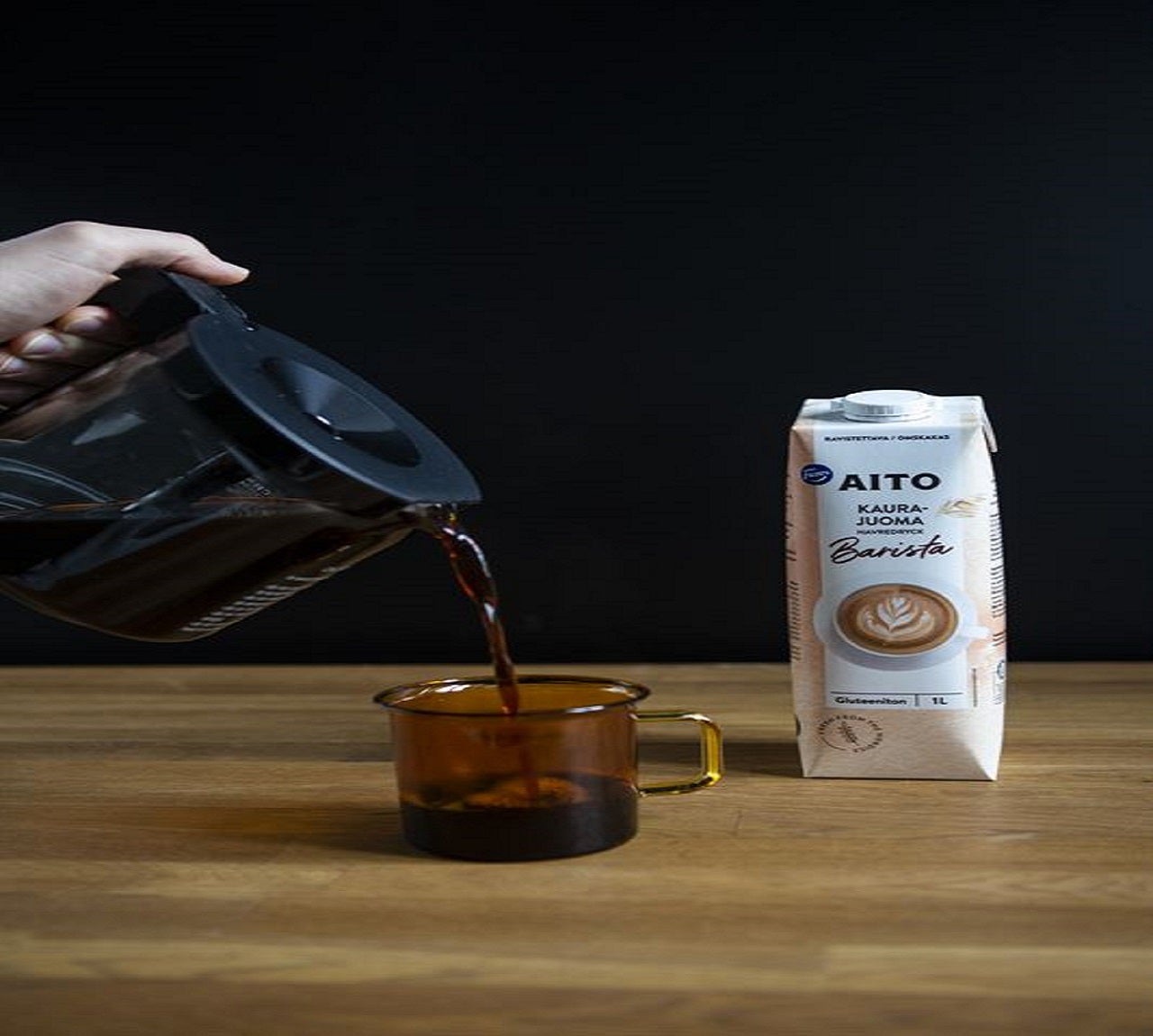 Finnish firm Fazer has announced that its Aito oat drink and Barista will be rolled out in almost fully plant-based packaging.
The company said that the fossil plastic used in Fazer Aito Barista packaging has been reduced to one third, as a result of which the carbon footprint will shrink by over 20%.
The Finnish firm claims that the new packaging consists of 70% cardboard and 17% sugarcane-based plastic. A total of 87% of the packaging is plant-based and renewable.
Additionally, the company revealed that the carton's screw cap too was made from a sugarcane-based material.
This year, the Kaslink Aito brand was changed to the Fazer Aito brand in the packaging, and the company said that the change of branding in packaging materials would be ready during December 2020.
Fazer Brand and Category director Susanna Kallio said: "Rebranding all Aito products was a big project and concerned the entire assortment, from oat drinks to oat-based gurts and cooking products.
"Consumers have found the products well even after the renewal as it was carried out in a subtle manner, and we kept the same colours and other familiar elements."
The new cartons will be produced at the Fazer-run Koria factory's new packaging line, which was taken in use last month.
In June this year, Fazer announced an investment of over €10m in the Koria Factory and the new packaging line is said to be part of this investment programme.
Kallio added: "We have been looking forward to starting the line; it's great to be able to offer renewed and greener packaging to consumers. The rounded shape is more pleasant to use than the previous brick model of Fazer Aito Barista.
"The screw cap is easier to open, it does not spill when you pour, and the packaging is easier to flatten out for recycling purposes. The new shape of the one-litre carton also serves our café and restaurant customers better. The bottom of the packaging is smaller, so it takes up less space on the counter."