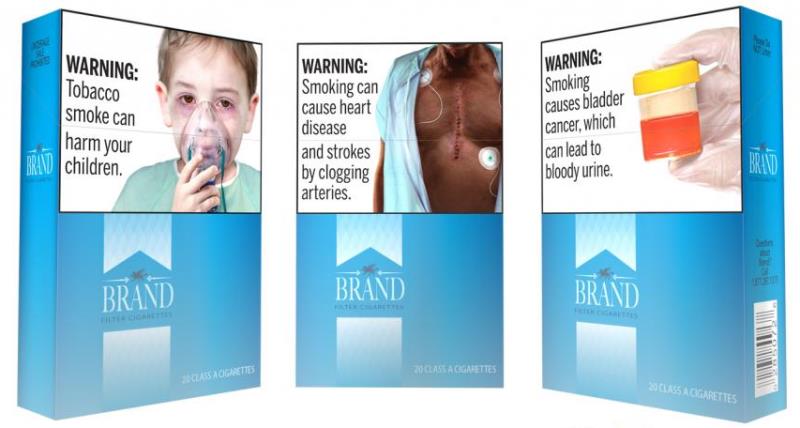 The US Food and Drug Administration (FDA) has proposed a legislation that requires companies to feature new health warnings on cigarette packaging and in advertisements.
The agency's decision aims to create public awareness by promoting the negative health consequences of smoking.
As part of this law, cigarette packaging will now feature photo-realistic colour images depicting the lesser-known, yet serious health risks of cigarette smoking such as bladder cancer, diabetes, erectile dysfunction and conditions that can cause blindness.
The government also expects that the legislation, when finalised, would fulfil a requirement in the Family Smoking Prevention and Tobacco Control Act.
FDA acting commissioner Ned Sharpless said: "With these new proposed cigarette health warnings, we have an enormous public health opportunity to fulfil our statutory mandate and increase the public's understanding of the full scope of serious negative health consequences of cigarette smoking.
"Given that tobacco use is still the leading cause of preventable disease and death in the US, there's a lot at stake to ensure the public understands these risks.
"We remain committed to educating the public, especially America's youth, about the dangers associated with using cigarettes and other tobacco products."
When finalised, the new cigarette health warnings would cover the top 50% of the front and rear panels of cigarette packages and at least 20% of the top of cigarette advertisements.
Companies are required to comply with the new rules within 15 months of issuing the final rule.
The agency intends to open the proposed rule for public comments for 60 days through 15 October.
It is also seeking inputs from the public on the proposed cigarette health warnings and the number of warnings to select for the final rule.