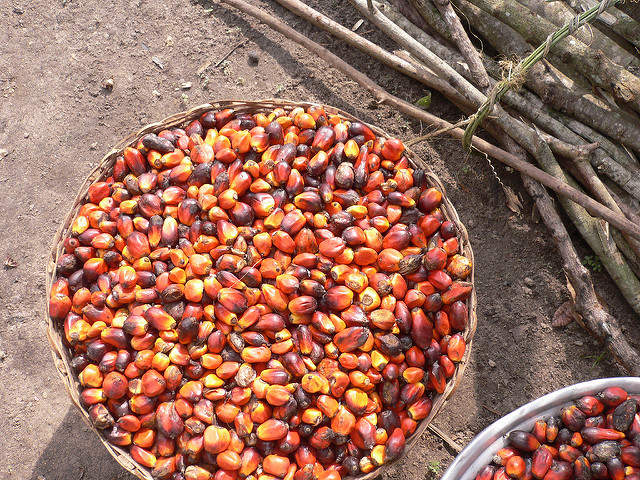 A study by researchers at Imperial College London reports that food manufacturers are unable to state on food packaging that their palm oil products do not destroy rainforests, as the supply chain is too complex to make such claims.
According to a report, in which 24 companies and environmental representatives were interviewed, despite good intentions, manufacturers cannot guarantee the promise of 'no-deforestation' printed on product packaging.
The palm oil industry reportedly contributes to the endangerment of orangutans, Borneo elephants and Sumatran tigers, as their habitat is continuously torn or burned down. Palm oil plantations also release carbon dioxide into the atmosphere, which can drive native peoples away from their homelands and reduces biodiversity.
Palm oil is a cheap and mass-produced ingredient, which is currently found in more than half of all supermarket products, from bread, pastry, biscuits and chocolate, to soap and detergent.
Half of the palm oil imported into the EU comes from Indonesia and Malaysia for use as biofuel after it blending it into vehicle fuel was made compulsory in 2009.
Many food manufacturers now claim their palm oil products are 'sustainable' and promise 'no-deforestation'. However, a new study finds that printing such promises on the packaging is 'problematic' as companies cannot guarantee deforestation-free palm oil products.
As well as supply chain complexities, a lack of consensus on definitions of deforestations, inadequate government support and persisting markets in China and India for unsustainable produced palm oil add to the confusion.
The study also found that campaigns by environmental and non-governmental organisations (NGOs) are unlikely to be effective in preventing rainforest destruction.
Imperial College conservation scientist Joss Lyons-White said customers should look at companies' commitments and whether they were likely to meet them. He believes the issue is complex because of different definitions of deforestation across eco-activists and producers on the ground.
He said: "There is a feeling among some producers that 'zero-deforestation' is a Western imposition.
"Some participants said it was a marketing term. Governments have different priorities, such as economic growth and socio-economic development."
However, the report states that banning palm oil or putting pressure on countries producing it is not the answer, saying: "The existing model used to address palm oil-driven deforestation, based on NGO shaming campaigns and unilateral adoption of commitments by individual companies, is unlikely to achieve no deforestation in the current context of palm oil production and trade."
In April, frozen food retailer Iceland was the first British supermarket to pledge to stop using palm oil in own-brand products by the end of 2018 in an attempt to raise awareness about the issue.