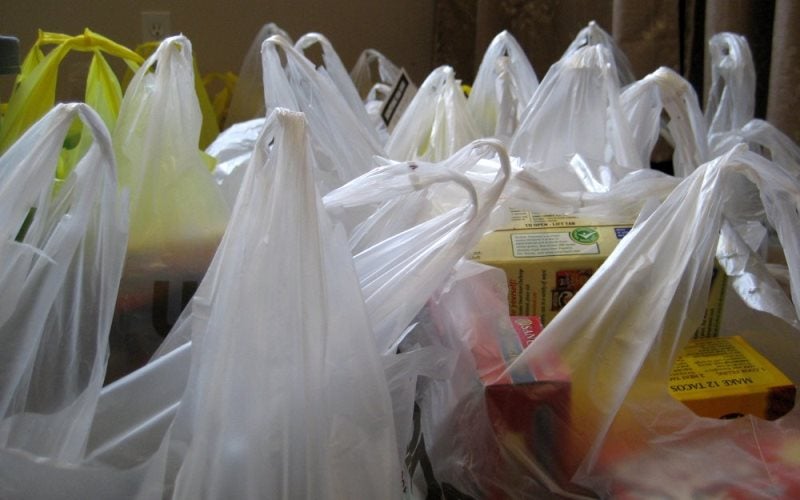 German Environment Minister Svenja Schulze is reportedly considering plans for a new law to ban plastic shopping bags.
The move seeks to reduce the use of plastic packaging in the country and is part of the European Union-wide effort to tackle pollution.
According to the Sunday daily Bild am Sonntag, Schulze said: "My ministry will get a plastic bag ban on its way."
She told the daily the aim was "that we get out of the throw-away society and that overall, we use less plastic".
Schulze also said that plastic bags only account for 1% of packaged plastic use.
According to Deutsche Welle, an average German uses 70 bags per year. In an effort to reduce the usage number, the German government reached a deal with the retail industry in 2016 to reduce plastic.
The agreement with the retailers allowed for most stores to charge customers for plastic bags.
The German Federal Ministry for the Environment said the use of plastic bags has dropped by 64% since 2015.
Schulze also expressed interest in partnering with businesses to reduce the use of plastic for fruits and vegetable packaging.
Meanwhile, Christian Democrats (CDU) head Annegret Kramp-Karrenbauer expressed her views on the matter. She said voluntary reduction for plastic bags would be a preferred option.
As quoted by the daily, Kramp-Karrenbauer said: "If that does not work, then we can talk about prohibitions."
In January, New York included a ban on plastic bags in its 2019 Executive Budget.