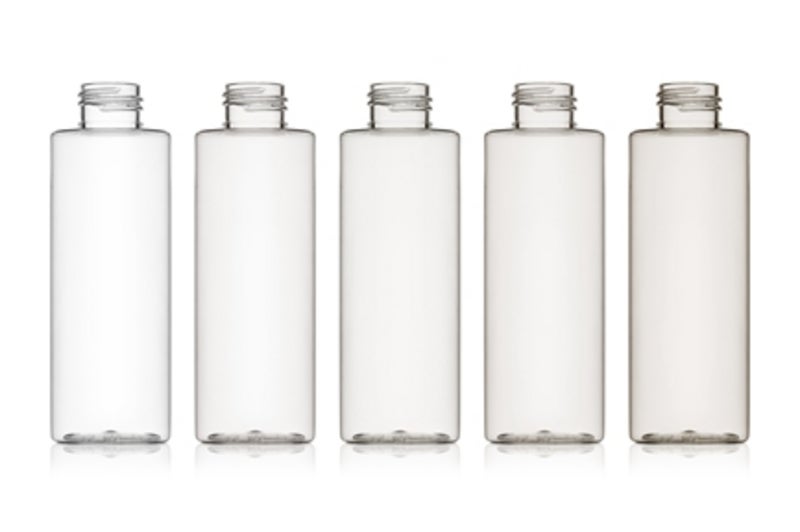 Germany-based primary packaging products manufacturer Gerresheimer has launched a refillable plastic bottle for an undisclosed major cosmetics customer.
The company offers a standard range of plastic packaging and customised solutions made from polyethylene terephthalate (PET), recycled or R-PET, and BIO-PET plastics.
Gerresheimer's packaging solutions are produced from glass and plastic. The company is focused on remaining committed to the circular economy and meeting the growing customer demand for environmentally friendly and sustainable packaging solutions.
The new bottle features an indentation in the base and straight edges on the four sides similar to a cube.
The indentation will allow the containers to be stacked easily. The design helps lower carbon dioxide emissions per shipment and saves space.
In a statement, Gerresheimer said: "The bottle has straight edges like a cube, offering four sides to contemplate small petals or seeds through transparent labels suspended inside the gel."
The company noted that new packaging for body care products can be manufactured using up to 100% R-PET.
It has also introduced a range of plastic packaging for drugs and cosmetics, using biomaterial under the brand name BioPack.
Gerresheimer said it uses sustainable, renewable biomaterials such as sugarcane to make BIO-PET containers.
The company's sustainable glass and plastic packaging will be displayed at the PCD Congress in Paris next year.
Earlier this year, Gerresheimer announced plans to build the company's first medical plastic systems and syringes manufacturing facility in Skopje, North Macedonia.