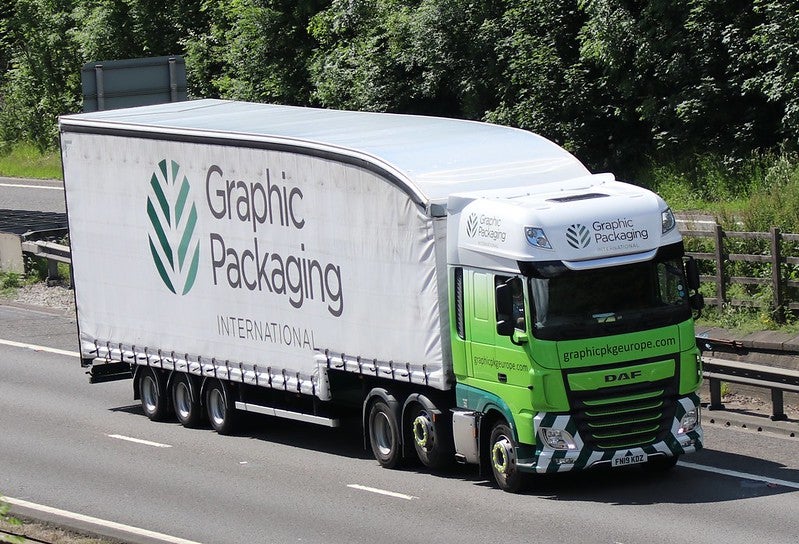 US-based paper packaging company Graphic Packaging has registered $9.44bn in net sales for fiscal 2022 (FY22), up by 32% from $7.15bn in fiscal 2021 (FY21).
For the 12 months to 31 December, the company's net organic sales increased by 3% from the prior year.
Net income attributable to Graphic Packaging also increased from $204m to $522m year-on-year.
The firm's earnings per diluted share (EPS) for the year were $1.69, compared with $0.68 in FY21, while its adjusted EPS were $2.33, against $1.31 in the prior year.
Its earnings before interest, tax, depreciation and amortisation (EBITDA) for FY22 were $1.46bn, up by $563m from FY21.
In the fourth quarter (Q4) of FY22, Graphic Packaging reported a 20% increase in net sales to $2.38bn from the same period of FY21.
The company posted a net income of $156m for Q4 2022, compared with $39m a year earlier.
Its EPS for the quarter were $0.50, against $0.13 in Q4 2021.
Graphic Packaging president and CEO Michael Doss said: "2022 was an excellent year of performance and execution by our global team.
"Financial results improved materially and are on pace to meet our Vision 2025 goals.
"Our continued innovation in fibre-based consumer packaging solutions drove a third consecutive year of net organic sales growth at or above the high-end of our targeted range.
"Our large acquisition in Europe has been integrated and is providing growth opportunities in new consumer markets while meeting our financial and synergy expectations."
Last month, Graphic Packaging moved its beverage packaging manufacturing operations in Bristol, UK, to another nearby facility.
The new facility is twice the size of the company's previous Bristol base and will create up to 30 jobs.
It is intended to expand and upgrade Graphic Packaging's production capabilities and become one of the most advanced sheet-fed folding carton plants in Europe.