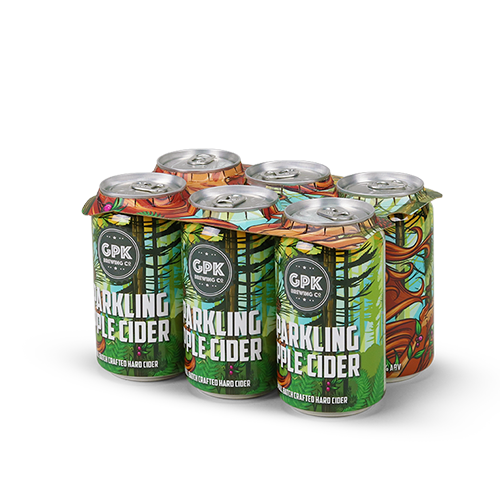 US-based consumer packaging provider Graphic Packaging has launched EnviroClip, a paperboard alternative to plastic rings and shrink film for beverage cans.
EnviroClip is made from a single paperboard ply, which is produced using renewable fibre from sustainably managed forests. It does not feature any adhesive or plastic laminations.
Customers who choose to employ different pack formats depending on production quantities can use the EnviroClip packaging together with KeelClip, a paper fastener developed by Graphic Packaging for beverage cans.
The launch is part of Graphic Packaging's wider efforts to promote a more circular economy.
Graphic Packaging global innovation and new business SVP Ricardo de Genova said: "EnviroClip enables beverage companies to significantly increase sustainability by replacing plastic packaging for can multipacks with a recyclable and renewable solution.
"Its launch complements our KeelClip beverage can multipack solution and means we are now able to meet customer requirements across a full spectrum of different sized operations."
EnviroClip is designed for both 12oz and 16oz standard cans in four and six-pack configurations.
It features finger holes to make multipacks easier to carry and provides space for companies to print high-impact brand and sustainability messages.
Graphic Packaging global beverage and multipacks business development director Steve Gould said: "Since its introduction, KeelClip has gained international recognition for its sustainability performance and the important role it is continuing to play in reducing plastic usage and hard-to-recycle plastic waste.
"EnviroClip builds on the same expertise and innovation, providing an expanded portfolio that makes it possible to meet our customers' different needs."
Last month, Graphic Packaging registered $7.15bn in full-year net sales for the fiscal year 2021 (FY21), up by 9% from $6.56bn in 2020.
Net income attributable to the company was $204m, compared with $167m in the previous year.
Free Whitepaper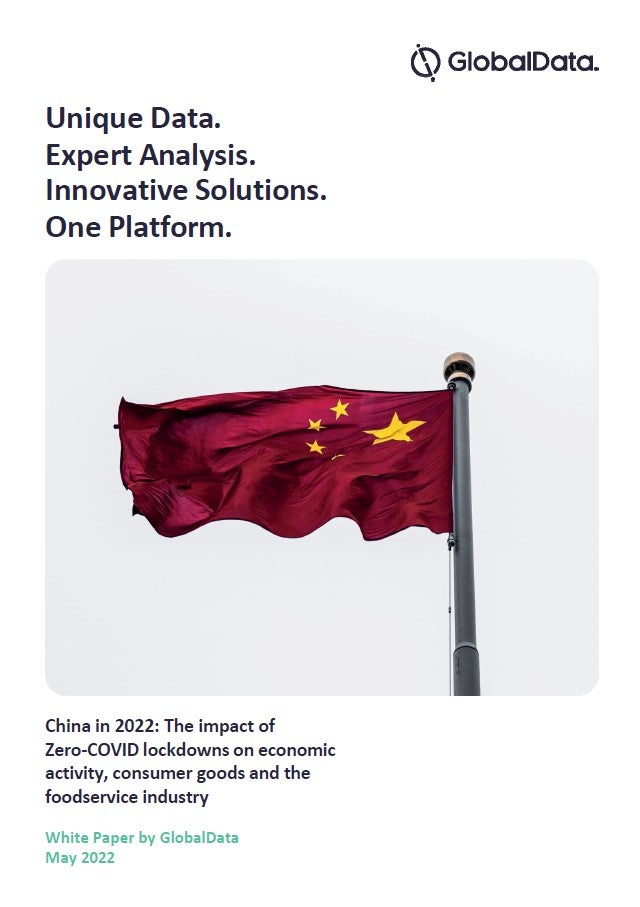 What is the impact of China's Zero-COVID lockdowns on economic activity, consumer goods and the foodservice industry?
While wanting to protect the country from being overwhelmed by Omicron, China's adherence to a Zero-COVID policy is resulting in a significant economic downturn. COVID outbreaks in Shanghai, Beijing and many other Chinese cities will impact 2022's economic growth as consumers and businesses experience rolling lockdowns, leading to a slowdown in domestic and international supply chains. China's Zero-COVID policy is having a demonstrable impact on consumer-facing industries. Access GlobalData's new whitepaper, 
China in 2022: the impact of China's Zero-COVID lockdowns on economic activity, consumer goods and the foodservice industry
, to examine the current situation in Shanghai and other cities in China, to better understand the worst-affected industry sectors, foodservice in particular, and to explore potential growth opportunities as China recovers. The white paper covers:
Which multinational companies have been affected?
What is the effect of lockdowns on foodservice?
What is the effect of lockdowns on Chinese ports?
Spotlight on Shanghai: what is the situation there?
How have Chinese consumers reacted?
How might the Chinese government react?
What are the potential growth opportunities?
by GlobalData