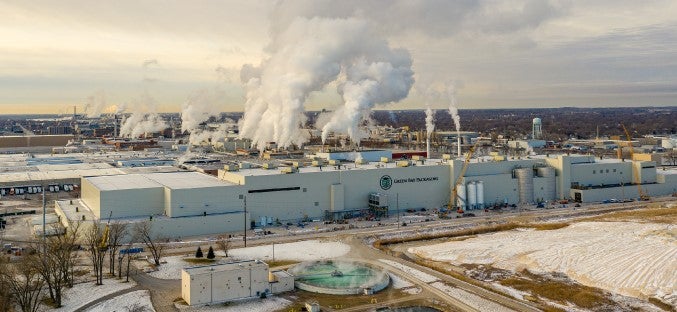 US-based pulp and paper company Green Bay Packaging has announced its new recycled paper mill in Green Bay, Wisconsin, has come online.
The mill will produce containerboard and is expected to consume both old corrugated containers and mixed paper.
The project involved an investment of more than $500m to help the company increase its production capacity and product quality.
The mill's construction and start-up will preserve around 1,100 Green Bay Packaging jobs in Brown County, Wisconsin, and more than 1,500 jobs in the state.
Green Bay Packaging chairman and CEO Will Kress said: "This is the single biggest project in our company's history, and it certainly would not have been possible without the tireless efforts of our internal people and our many partners and suppliers working together to turn this dream into reality.
"Not to be overlooked are our many great customers, without whom this project would not have been necessary or feasible."
Green Bay Packaging executive vice-president Bryan Hollenbach said: "This complex and intense project was completed on time and will play a significant role in the future of our company."
For the design and construction of the mill, the company collaborated with several local companies. Construction company Miron Construction served as the general contractor.
Mechanical engineering firm Voith Paper was appointed as a full-line equipment supplier for the project. Green Bay Packaging's partnership with Voith also involved papermaking and fibre recycling technology.
Green Bay Packaging's facilities include corrugated shipping container plants, recycled containerboard mills and a folding carton facility.
Founded in 1933, the company is committed to the safety, sustainability, quality and continuous improvement of its facilities and products. It currently operates 37 facilities across 15 US states.