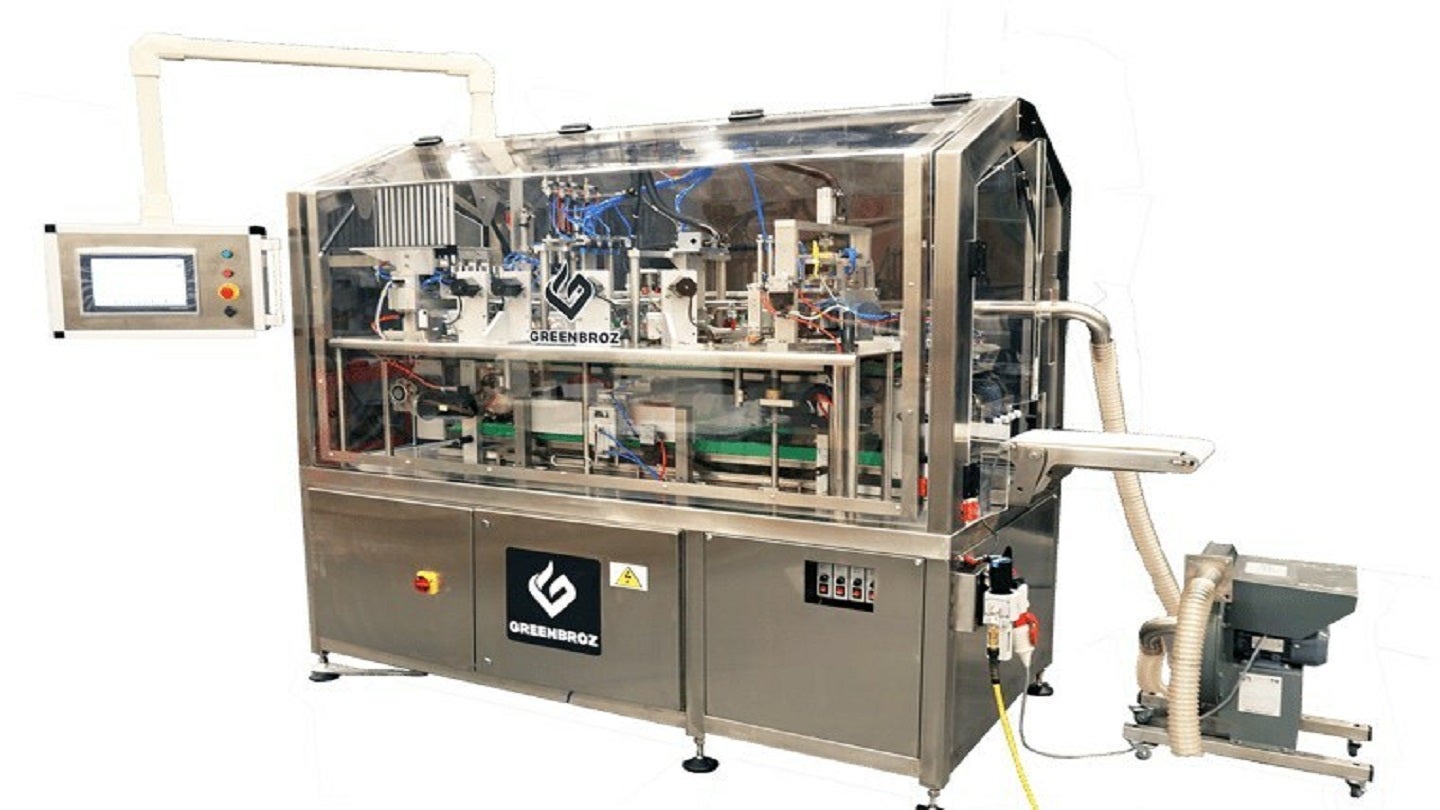 US-based agricultural technology firm GreenBroz has launched Holy Roller, a new high-capacity pre-roll machine for cone filling.
The cone-filling machine is the result of 'extensive' research and development (R&D) by GreenBroz' engineering team, which has more than 30 years of experience in automated packaging and cannabis.
It can produce more than 3,000 cones an hour and is claimed to have improved fill accuracy and consistency.
In addition, Holy Roller achieves an 'impressive' output rate with only a .0012 density variance, which is reportedly ten times more accurate than existing pre-roll machines.
GreenBroz CEO Cullen Raichart said: "We focused on consistency, which is the lifeblood of your brand, and on what consumers desire: pre-rolls packed densely and evenly and filled with a coarse grind for proper airflow.
"We are proud to release a machine that delivers all of those qualities, producing cones that are not only identical but provide the same great user experience every time."
Holy Roller uses active weighing and proprietary cannabis separation technology to remove discrepancies in cone fills and reduce clogs.
GreenBroz said the machine will allow pre-roll producers to make joints weighing from 0.35g to 1g with one universal cone.
In addition to fulfilling multiple stock-keeping units, Holy Roller is intended to improve ordering, storage and inventory.
Available in two or four-lane variants, the product is claimed to be the only commercial cone-filling machine available on the market for accommodating various grind sizes based on the operator's choice.
Raichart added: "The Holy Roller is a real game-changer and gives pre-roll producers an edge in the highly competitive market, providing them with the perfect mix of quality, quantity, uniformity, and airflow to position their brand as a leader in consistency."
Based in Nevada, GreenBroz provides industry-born harvesting systems to the legal cannabis and hemp industries.