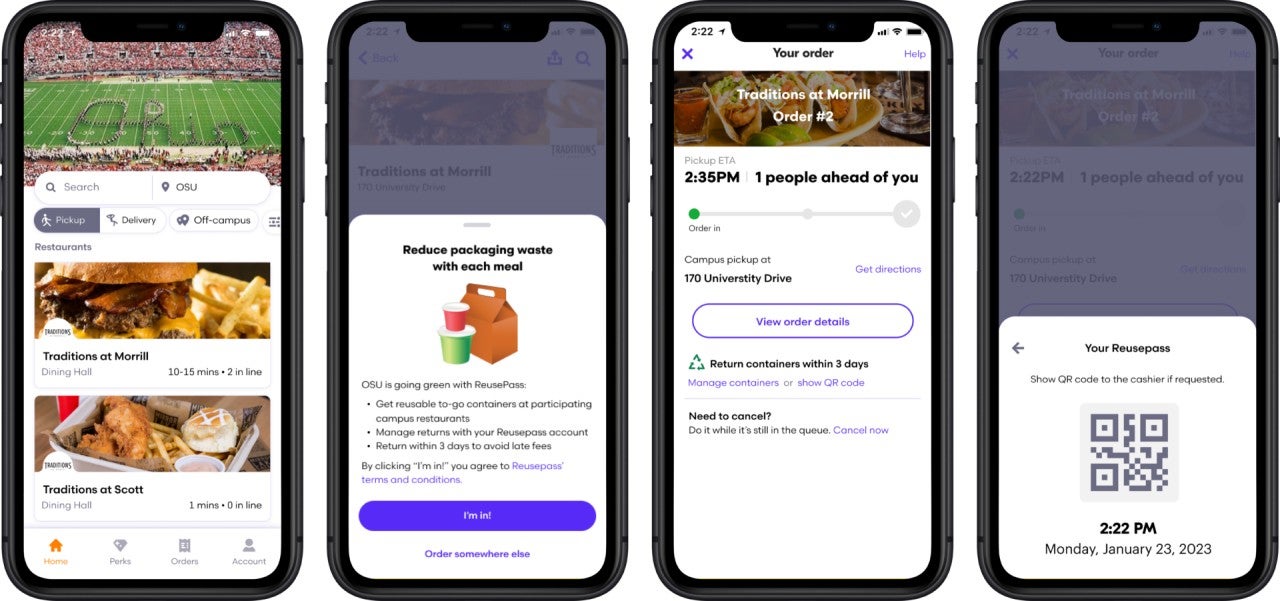 US-based food ordering and delivery marketplace Grubhub has partnered with reusable packaging management platform Topanga.io to launch a sustainability initiative on college campuses across the US.
Using Topanga.io's ReusePass programme, the partners will offer integrated zero-waste takeaway services on campuses.
Customers ordering from on-campus dining locations through the GrubHub app will be able to choose reusable packaging at checkout.
They will then receive their meals in reusable containers that feature Topanga.io's track-and-trace technology, which will inform them about the containers they receive and when to return them.
Grubhub and Topanga.io launched the programme at The Ohio State University and Colorado State University.
The partners plan to extend the scheme to additional campuses this year.
Colorado State University support services assistant director Patrick St Clair said: "Colorado State University's residential dining services team has been eager to bring Topanga.io's ReusePass programme to campus in partnership with Grubhub to expand on our sustainability initiatives.
"It's efforts like this one that allows us to continue driving forward-thinking efforts and innovation within our residential dining programme while leveraging and growing our programme technologically.
"Today, we're excited to offer the Reusepass programme to our students, faculty and staff."
Grubhub has partnered with more than 270 college campuses across the US, offering students access to restaurants both on-campus and off-campus for delivery and pickup.
Topanga.io's track-and-trace technology is designed to help brands and organisations eliminate single-use packaging at scale by launching reusable packaging programmes.
Grubhub campus partnerships senior director Adam Herbert said: "Grubhub's campus partners have been vocal that sustainable solutions are a top priority, and we're looking forward to working with Topanga.io to support universities' sustainability efforts.
"The campus dining world presents a large and scalable opportunity for sustainable solutions like this one, and we're excited to expand our suite of campus dining offerings to our partners."