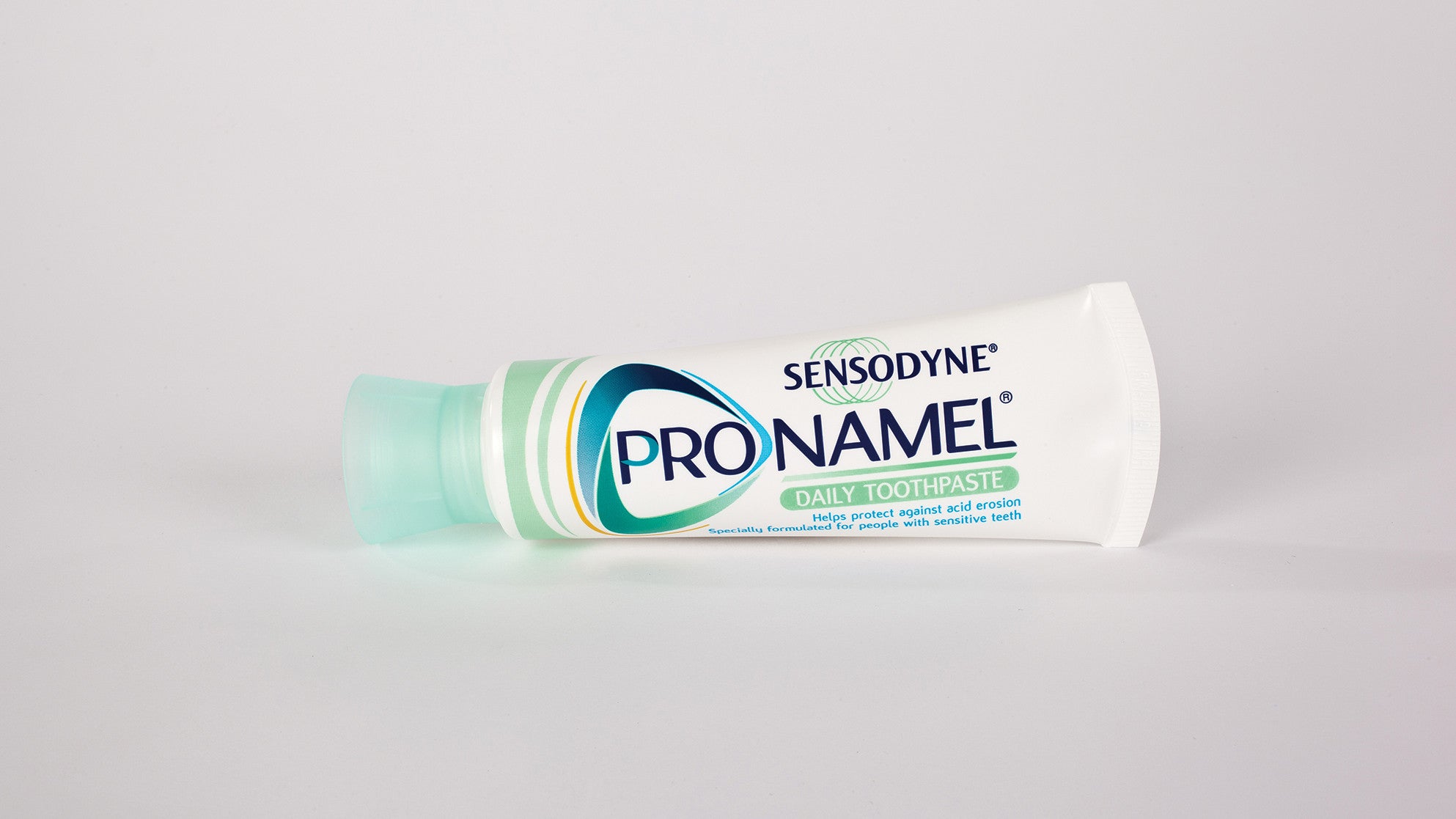 GSK Consumer Healthcare (GSKCH) has partnered with global packaging suppliers Albea and EPL Global to introduce fully recyclable toothpaste tubes across its oral health brands.
Brands that will be packaged in the sustainable tubes include Sensodyne, parodontax and Aquafresh.
GSKCH's Sensodyne Pronamel is the first brand to switch to Albea's Greenleaf tube packaging solution from its current aluminium barrier laminates.
The packaging will be rolled out in Europe from July.
GSKCH's partnership with EPL Global will also facilitate the use of a Platina laminate tube-and-cap combination.
These laminates have cleared the US-based Association of Plastic Recyclers (APR) and Europe's RecyClass recycling readiness tests.
Through this initiative, the company aims to make more than a billion toothpaste tubes recyclable a year by 2025.
GSKCH sustainability vice-president Sarah McDonald said: "We are fighting every day to help eradicate preventable oral health problems and to provide people with better, more sustainable oral care solutions that don't compromise on quality.
"We have made the commitment that all our product packaging will be recyclable or reusable, where quality and safety permits, by 2025.
"This is just one part of our ongoing sustainability journey, in which we are working to address the environmental and societal barriers to everyday health."
Last November, GSKCH announced its commitment to become net-zero and make a positive impact on nature by 2030.
In line with this commitment, the company launched the sustainably cultivated Dr Best bamboo made toothbrush in Germany earlier this year.
It also launched plastic-free toothbrush packaging for its Sensodyne and Aquafresh brand.