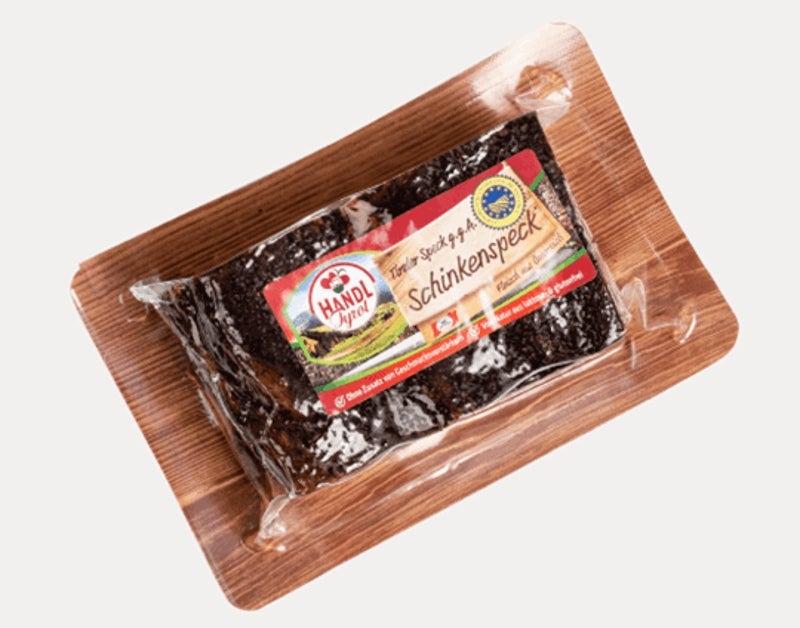 Austrian food company Handl Tyrol has partnered with packaging and paper company Mondi to develop a high-barrier, mono-material polypropylene (PP) packaging solution for bacon.
To develop the packaging, Mondi has used its collaborative EcoSolutions approach, which aims to provide the best option for the manufacturer, product, end user and environment.
The wood-effect film is designed to offer safe vacuum packaging, on-shelf appeal and better protection to avoid food waste.
In addition, the packaging provides a second skin that seals safely with a high-barrier top and bottom film.
The mono-material PP packaging is recyclable in existing recycling streams for mixed polyolefins.
Mondi said that the solution was shortlisted for the Green Packaging Star Award 2022.
Mondi Fresh Food for Consumer Flexibles business development manager Jan-Mark Wilke said: "Thirty-three percent of the world's food is lost or wasted every year – and this accounts for 7% of greenhouse gas emissions.
"Sustainable packaging can play a vital role in minimising food waste. It reduces the environmental impact of the food industry by preventing food from spoiling before it reaches the table.
"With our mono-material PP packaging for Handl Tyrol, we have been able to deliver another fresh food packaging solution that protects the product effectively and can be recycled into existing recycling streams for mixed polyolefins.
"On top of that, it has an impactful design that incorporates the packaging and reflects the consumer use."
In a statement, Handl Tyrol said: "This packaging is certainly eye-catching, while providing excellent product protection.
"It works within existing recycling guidelines for retailers across Europe and is a great example of more sustainable packaging with no compromises: it still provides the highest level of food protection which of course is always our first priority."
In July this year, Mondi launched fully recyclable paper packaging for Italian pasta brand Antico Pastificio Umbro in collaboration with Fiorini International.