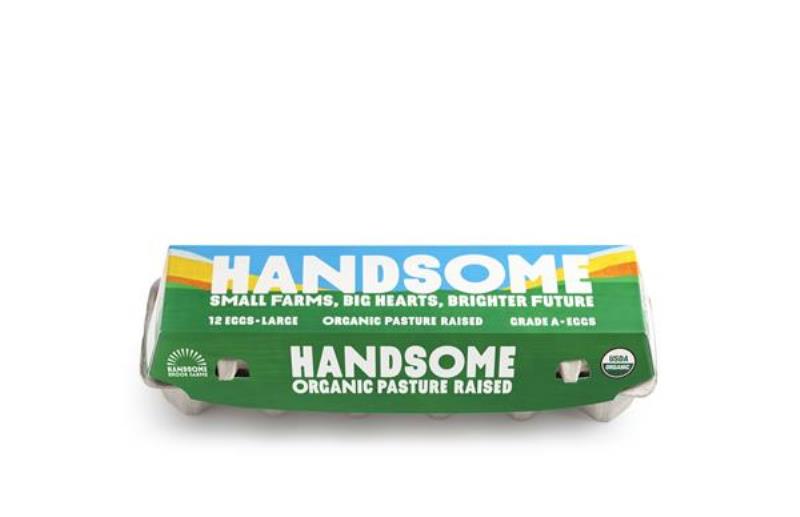 Pasture-raised organic egg producer Handsome Brook Farms has introduced a new sustainable carton design nationwide.
The company has partnered with strategy and design consultancy Redscout to develop the new packaging.
It has begun rolling out the packaging to grocers shelves.
Handsome Brook Farms CEO Jordan Czeizler said: "Our new design aligns our brand's humane, sustainable, and dare we say, handsome, pillars with the core values that make up the fabric of our company.
"We know customers are paying more attention than ever to what they are eating and how it is getting from farm to shelf.
"Our new branding hedges against the greenwashing and misleading labels we so often see in the category and reflects our unwavering commitment to provide a brighter future for tomorrow through organic, pasture-raised egg production."
The new packaging, which features green, blue and yellow colours, is "reflective of a new tomorrow."
With 75 family farms in the network, the company has also changed the name from Handsome Brook Farm to Handsome Brook Farms.
The company has conducted a survey involving more than 3,000 US consumers to develop its new branding.
Founded in upstate New York, Handsome Brook Farm has farms in ten US states.
In June 2018, Handsome Brook Farm announced that it was working with Humane Farm Animal Care to complete the additional certification of Certified Humane for pasture-raised eggs.
The company's pasture-Raised Eggs are already certified by the American Humane Association.