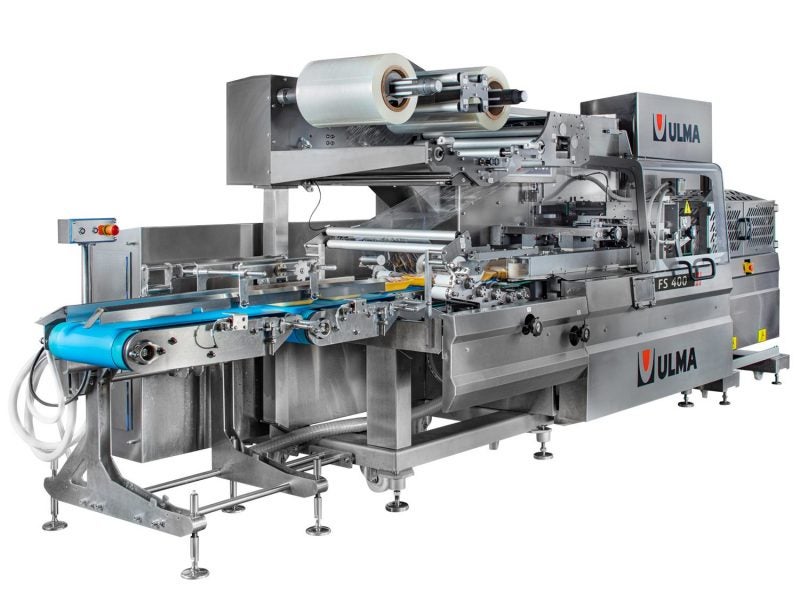 Packaging machinery manufacturer Harpak-ULMA has introduced a poultry and meat flow wrapper based on previously patented technology.
The ULMA FS-400 flow-pack machine wraps inconsistently shaped and sized items on trays in leak-proof film packaging.
Harpak-ULMA CEO Kevin Roach said: "We expect the FS-400 will get a lot of market traction out of the gate given its outstanding price/performance characteristics, and producers' recognition that a highly competitive poultry packaging alternative is finally available after more than two decades."
Announcing the machine, the company promised easier access to internal components than for currently available models.
It said of the technology it aims to replace: "The formerly patented packaging technologies available today continue to utilise an all-box format frame… This dated design makes component access time-consuming and requires extensive cleaning to prevent product contamination."
Instead, the new machine includes single mechanical cabinet for motors and drive components and an electrical cabinet for ease of access.
It does this by use of a cantilever design, which the company says the new packer "dramatically improves on the 20-year-old design".
The machine stretches film over trays using belts instead of outdated chain systems. The film is sealed on the base of the pack by hot bar jaws.
A hot air tunnel then shrinks the ends of the film under tray flanges to ensure any labelling is not distorted. For poultry, hot water shrinking tunnels can be used.
The machine has one control system for all operations and can be configured to use dual-film.
Harpak-ULMA is displaying the FS-400 is at the International Production and Processing (IPPE) expo currently taking place in Georgia, USA, and the company will take orders later in the year.