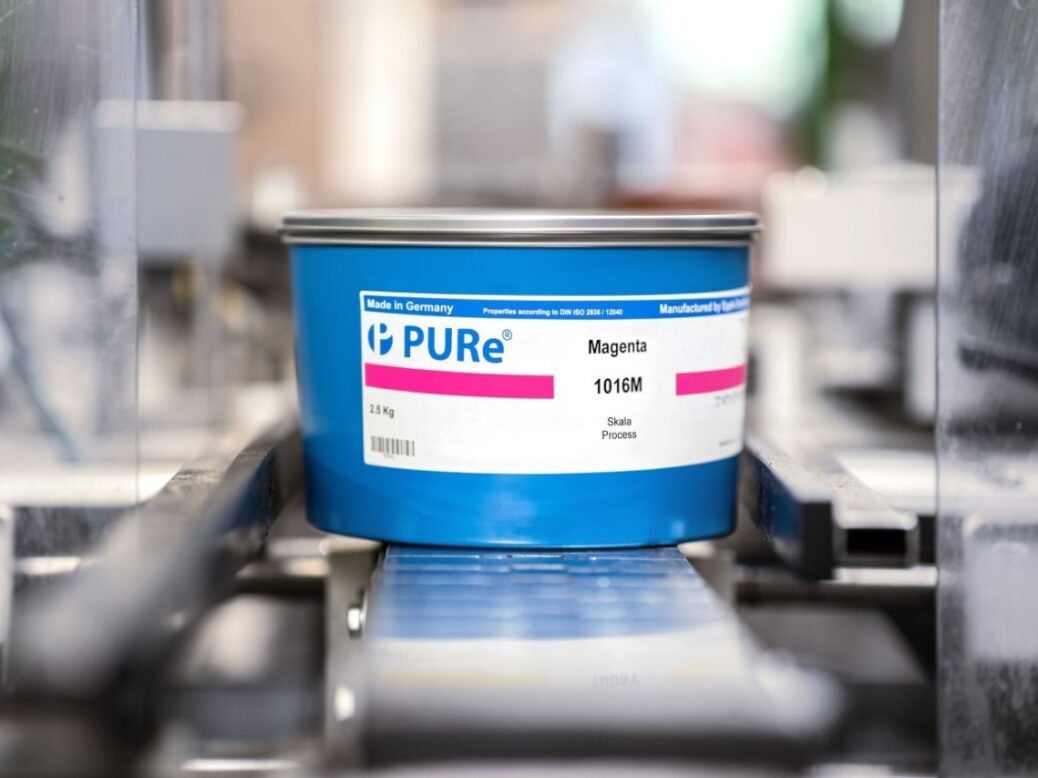 German precision mechanical engineering firm Heidelberger Druckmaschinen (Heidelberg) has signed a cooperation agreement with printing company PURe inks Europe with the aim of making offset printing more sustainable.
The odour-free PURe ink product is entirely free from mineral, palm, soy or coconut oil, metal driers, antioxidants and microplastics.
Heidelberg said it provides 'excellent' deinking results and complies with the highest environment, health and labour safety standards.
As part of the Europe-wide cooperation, Heidelberg will offer these inks under the PURe label next to its own Saphira consumables.
The company will also offer individual implementation and transition services for the application of PURe inks.
In addition, it will carry out job and system analyses and provide operator and sales training to help customers commercialise PURe inks.
Heidelberg product management consumables head Hans Huyghe said: "Heidelberg is happy to extend its portfolio with low-migration inks from PURe, which combine the advantages of conventional and ultraviolet (UV) drying inks.
"With our project approach, we enable our customers to integrate PURe as a system as part of their long-term sustainability strategy."
PURe inks are designed to offer a sustainable production alternative for packaging and commercial printers.
They comply with the requirements of several major eco-labels such as EU Ecolabel, Nordic Ecolabelling, Austrian Ecolabel UZ24 and Blauer Engel UZ195.
In addition, the range has received the C2C Certified Material Health Certificate at the platinum level.
PURe ink systems CEO Michael Berz said: "We have worked for several years to achieve the high-quality standard we now have with PURe.
"After joint testing, Heidelberg offers a complete PURe package, which is key to the European success of this novel technology."
Heidelberg provides solutions for global printing companies, particularly those in the packaging and advertising printing markets.
The company has an annual print production volume of almost €400bn across its packaging, advertising and label printing operations.