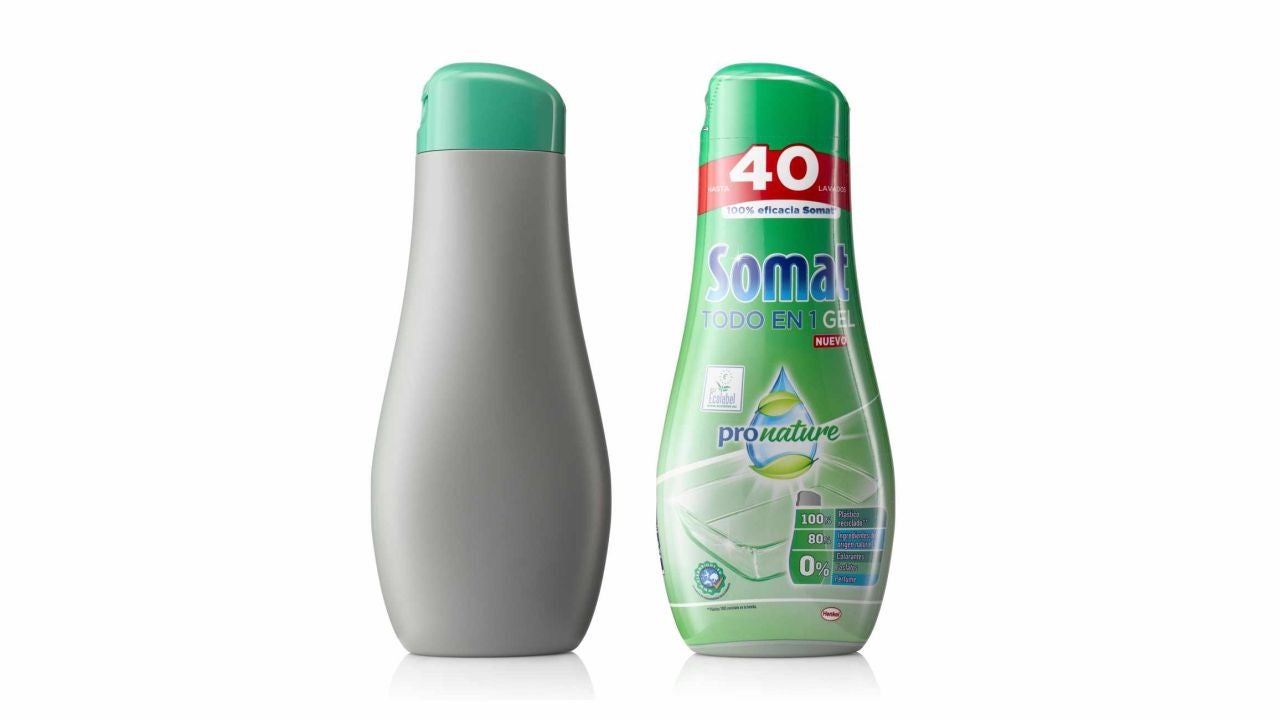 Austria-based packaging and recycling company ALPLA has partnered with consumer goods company Henkel to develop recyclable packaging for Henkel's Somat dishwashing gel products.
Somat Excellence Duo Gel and All in One Gel are now packaged in bottles made from 50% recycled high-density polyethylene (rHDPE).
The bottles for the gels are produced using up to 100% post-consumer recyclate (PCR).
ALPLA said they do not compromise the products' appearance, stability and mechanical properties.
The rHDPE recycled material was supplied by PET Recycling Team, a subsidiary of ALPLA.
The products will be sold in the new bottles in Italy, Spain, Central and Eastern Europe, Russia, the Middle East and Africa.
Somat All in One Gel is also sold as a Pro Nature product in bottles made from up to 100% recycled material.
The caps for these bottles are made from 50% recycled polypropylene (rPP).
ALPLA global key account manager Herwig Schrank said: "This project is a milestone in the successful sustainability partnership between ALPLA and Henkel and is playing a substantial part in promoting the bottle-to-bottle loop in the market."
The packaging is designed to help Henkel in its efforts to create a circular economy.
By 2025, the company aims to halve the proportion of virgin plastic from fossil resources in its consumer goods packaging.
Henkel will also increase the amount of recycled plastic used in its packaging to more than 30% and make all its packaging recyclable or reusable by 2025.
Henkel international packaging dishwashing head Carsten Bertram said: "Our Ecolabel certified All in One Gel Pro Nature is the most sustainable dishwashing gel on the market today.
"By using mixed-coloured grey recycled polyethylene (PE), we give coloured PE bottles a new life."
In June, Henkel partnered with Greiner Packaging to develop a sustainable packaging solution for its new Somat Excellence 4in1 caps.