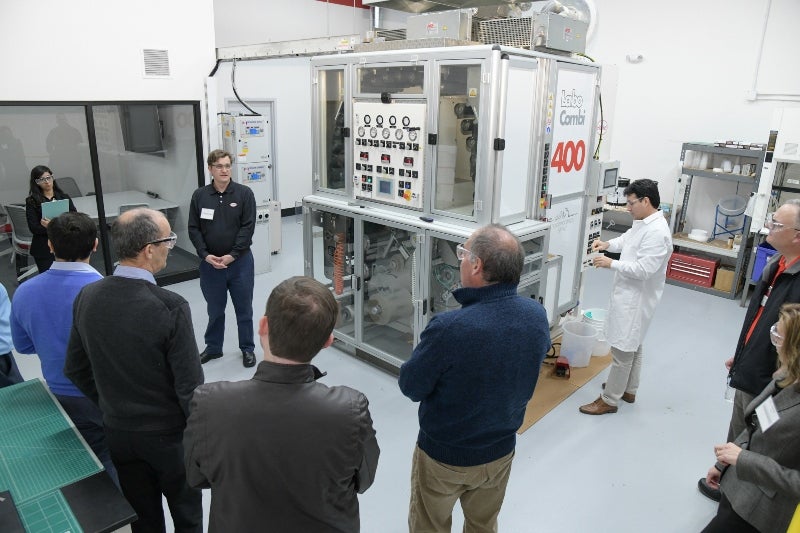 Adhesives, sealants and functional coatings solutions provider Henkel Adhesive Technologies has opened a Technical Centre of Excellence (CoE) for flexible packaging.
Based in New Jersey, US, the CoE will focus on LOCTITE adhesives and coatings.
The new facility incorporates labs to perform evaluation, design and testing, as well as full-scale equipment and advanced customer training facilities.
Henkel Flexible Packaging business director Andrew Gold said: "Our Technical Center of Excellence enables our technical, product development and analytical experts to optimise our packaging technologies while developing new cutting-edge coatings and adhesives.
"Our new facility offers our customers a platform to test packaging options before full-scale implementation and supports training courses designed for flexible packaging professionals, combining theoretical knowledge on the adhesive lamination process with hands-on practical training."
Founded in 1876, Henkel offers LOCTITE adhesives and products, specialising in delivering flexible packaging solutions that meet the requirements of the US Food and Drug Administration (FDA) and other global food safety packaging regulations.
It also provides consumers with secure and sustainable packaging.
In August, Henkel announced an investment in building infrastructure and equipment to improve laundry product manufacturing at its facility in Bowling Green.
The company has also partnered with its packaging supplier ALPLA to invest in infrastructure and equipment for the construction of a new bottle production area at the Henkel Bowling Green campus. The total investment was estimated to be over $130m.