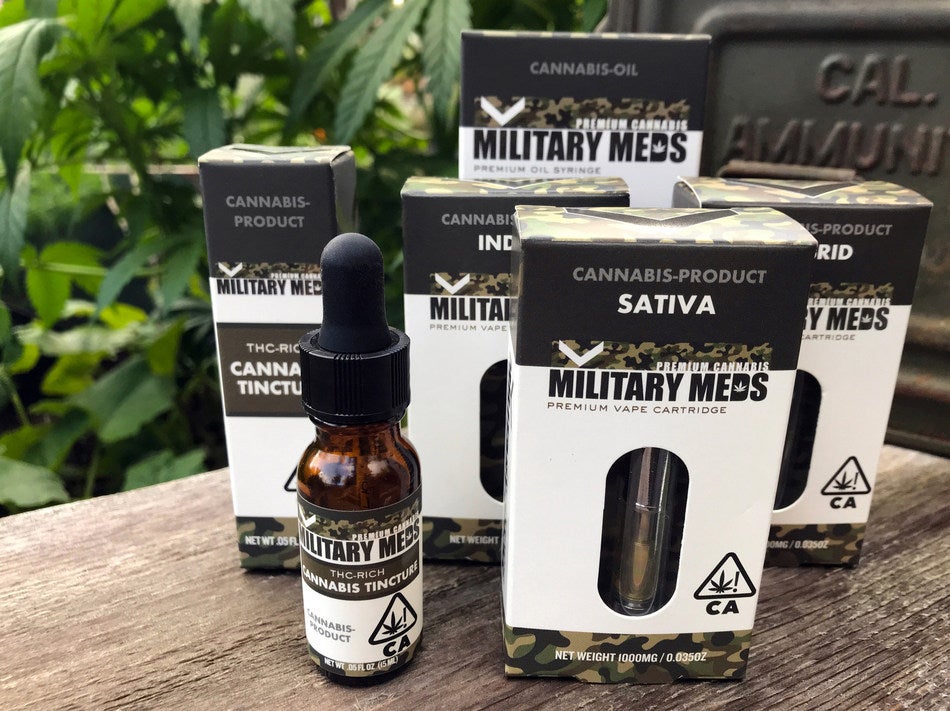 Legal cannabis packaging and branding solutions provider Hippo Premium Packaging has announced new packaging for its company Military Meds.
The new packaging comes with new logo and designs to create a totally new brand identity for the company.
Incorporating a camouflage look, the new design will allow the brand to stand out on the retail shelf and reflect the veteran-centric essence of the company.
In addition to these, Hippo developed the packaging for Military Meds' full line of products integrating a "soft-touch" premium paper.
Hippo Premium Packaging co-founder and CEO Kary Radestock: "I am thrilled to be able to help create this brand. My father is a veteran, so this cause is very close to my heart."
Military Meds is a new company in the California cannabis market focusing on military veterans and donates a portion of proceeds to veteran's organisations.
It also offers job training and other support to vets.
Initially, the company launched a product line of premium quality vape cartridges, tinctures, and oils. These fully tested and compliant cannabis products are made available at select California dispensaries from early April.
Military Meds CEO Danny Nunan: "The packaging is beautiful. We couldn't be more pleased."
Based in San Diego, California, Hippo Premium Packaging specialises in providing unique and innovative packaging and branding solutions across the cannabis and hemp industries.
The company's design, compliance, branding, printing and production teams work closely to develop packaging solutions.