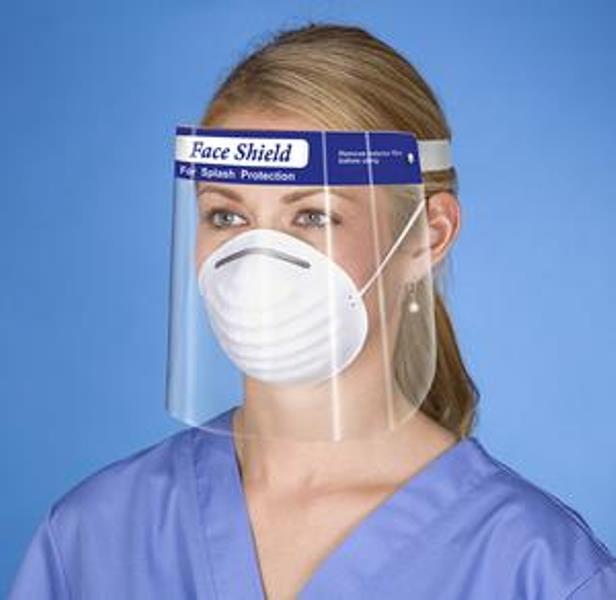 Visit our Covid-19 microsite for the latest coronavirus news, analysis and updates
---
Follow the latest updates of the outbreak on our timeline.
Honk Kong-based Hip Lik Packaging Products' North American subsidiary HLP Klearfold is using its manufacturing capabilities to make face shields for healthcare workers fighting the Covid-19 coronavirus pandemic.
The company has been manufacturing three low-cost disposable face shields, two of which are from its own designs.
One of the face shields is a pre-assembled and ready-to-wear with a foam forehead pad and an elastic headband, while the other two styles need minimum assembly and ship flat.
HLP Klearfold has leveraged the same raw materials, technology, and equipment it uses in plastic packaging.
The face shields feature one or more of polyethylene terephthalate (PET), Frosted polypropylene (PP), open-cell polyurethane foam, and/or knitted polyester elastic materials.
The products are lightweight and can fit over glasses and fabric face masks.
Commenting on the support, HLP Klearfold president Steve Frazier said: "We applaud the manufacturing community's efforts to reallocate resources to produce PPE to help protect our front-line healthcare and other workers.
"HLP Klearfold leadership in the clear plastic packaging market has made us uniquely qualified to produce face shields. Our production facility is the largest facility of its kind in the world.
"We have the capacity to make approximately 1 million printed plastic folding cartons per day but, in light of the need for more PPE, we've dedicated much of our focus and manufacturing resources to producing face shields, and we are able to manufacture nearly 600,000 per day."
The three face shields fall under Class 1 medical devices designed for healthcare professionals.
They have been assessed by third parties and certified to meet both the US' ANSI/ISEA Z87.1-2015 and Europe's EN 166:2001 eye protection standards for droplets and splash.