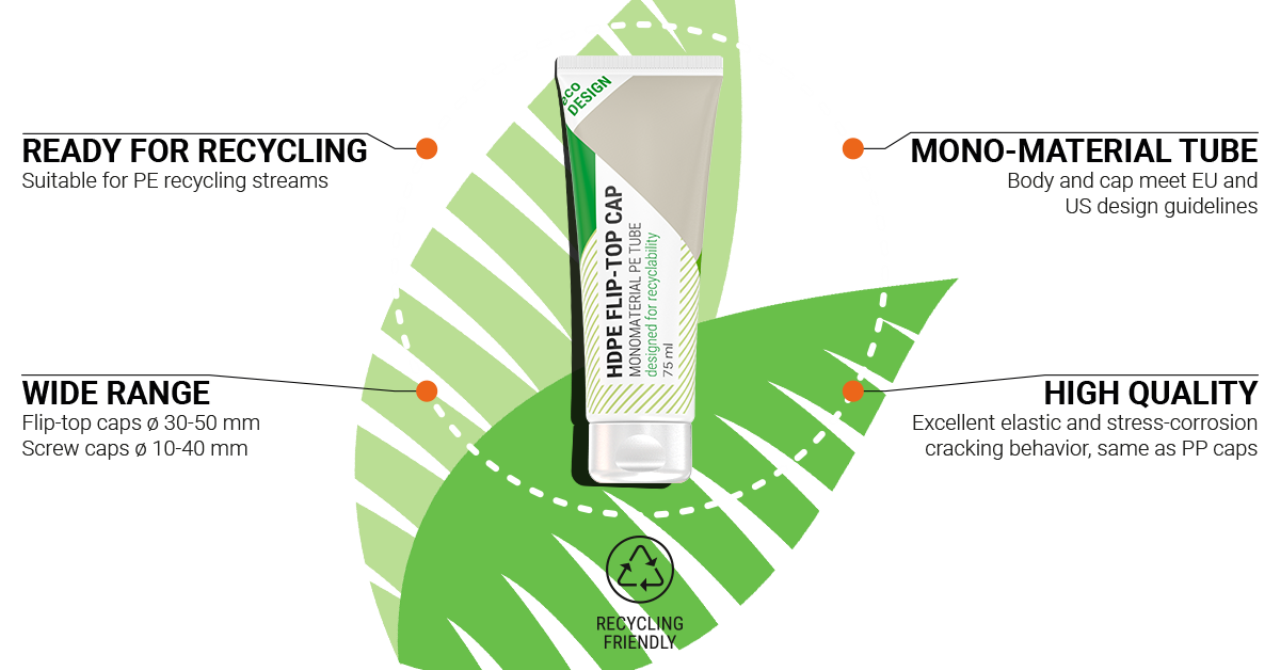 High-quality packaging provider Hoffmann Neopac has launched new polyethylene (PE) based tubes with high density polyethylene (HDPE) flip-top caps.
The new fully recyclable tube solutions feature body, shoulder and caps that are all made using a single material family.
The mono-material tube + cap, which is also being offered in screw-top formats, can be used for health and beauty, food and pharma packaging applications.
Neopac development engineer Simon Böhlen said: "Achieved in collaboration with a long-time supplier, the new HDPE flip-top caps overcome the last hurdle to fully recyclable tube packaging – namely, the ability to form functional closures from the same material as the tube body and shoulder.
"Health & beauty, food and pharmaceuticals brands can now assure their increasingly sustainability-conscious customers that the packaging in which their products are housed has the lowest-possible environmental impact, as we move toward a fully circular packaging economy."
Hoffmann Neopac has commercially rolled out its full PE Cap range for all Neopac's PE, COEX, EcoDesign or Polyfoil Range.
The recyclable fully mono-material PE tubes with flip-top cap will be available as stock solutions with the new printing service DigitAll360° from November.
Besides the new HDPE flip-top caps, Neopac is also launching a comprehensive portfolio of PE screw caps.
In December last year, Hoffmann Neopac acquired Netherlands-based CM Packaging for an undisclosed amount.