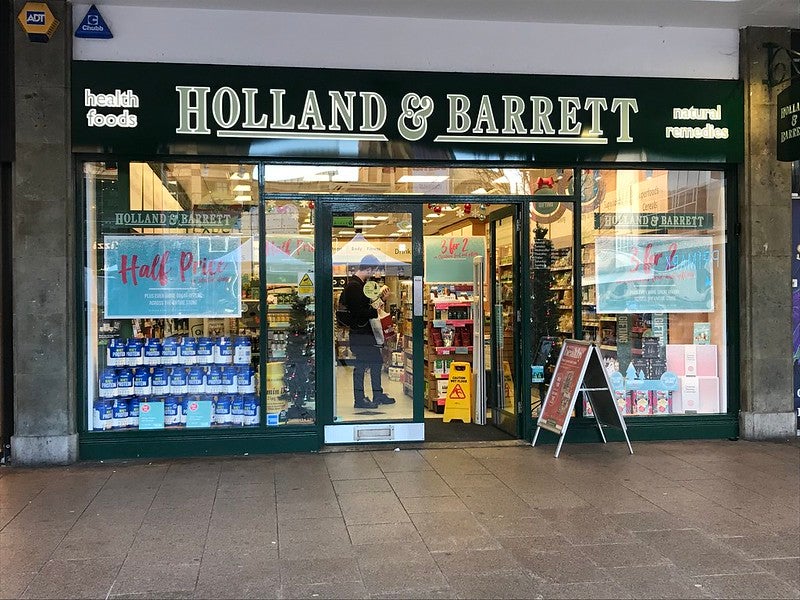 UK-based health and wellness retailer Holland and Barrett has shared plans to reduce the use of plastic content in the packaging of its own-brand vitamin range.
The retailer's vitamin bottles will now contain 20% less plastic as part of its sustainability efforts.
The new, smaller bottles will use only plastic containing at least 80% recycled material.
Holland & Barrett will also remove the plastic wrapping on its caps and reduce the colour levels in the bottles to make them more reusable when they are recycled.
The sustainable packaging is being implemented initially on Holland & Barrett's immunity and Vitamin D ranges. It will be made available for purchase in stores from this month.
The move is expected to reduce 200t of plastic from the company's operations a year.
Holland & Barrett brand management head Geraldine Waterton said: "We know sustainability is a really important topic for our customers, and we are continually looking at ways we can reduce our impact on the environment.
"Our own-brand vitamin range is one of the biggest on the high street and is made up of more than 714 products.
"We are introducing our new packaging over the next 12 months and, in doing so, will be saving more than 200t of plastic, while also making sure our bottles are easily recycled at home."
Holland & Barrett has banned plastic bags from its stores since 2012, as well as using microplastics in products and ending its sales of single-use beauty sheet masks.
The retailer supplies vitamins, supplements, specialist food, sports nutrition and ethical beauty products.
It currently operates more than 1,600 stores across 16 countries worldwide, as well as an e-commerce business. Of its stores, more than 800 are located in the UK and Ireland.