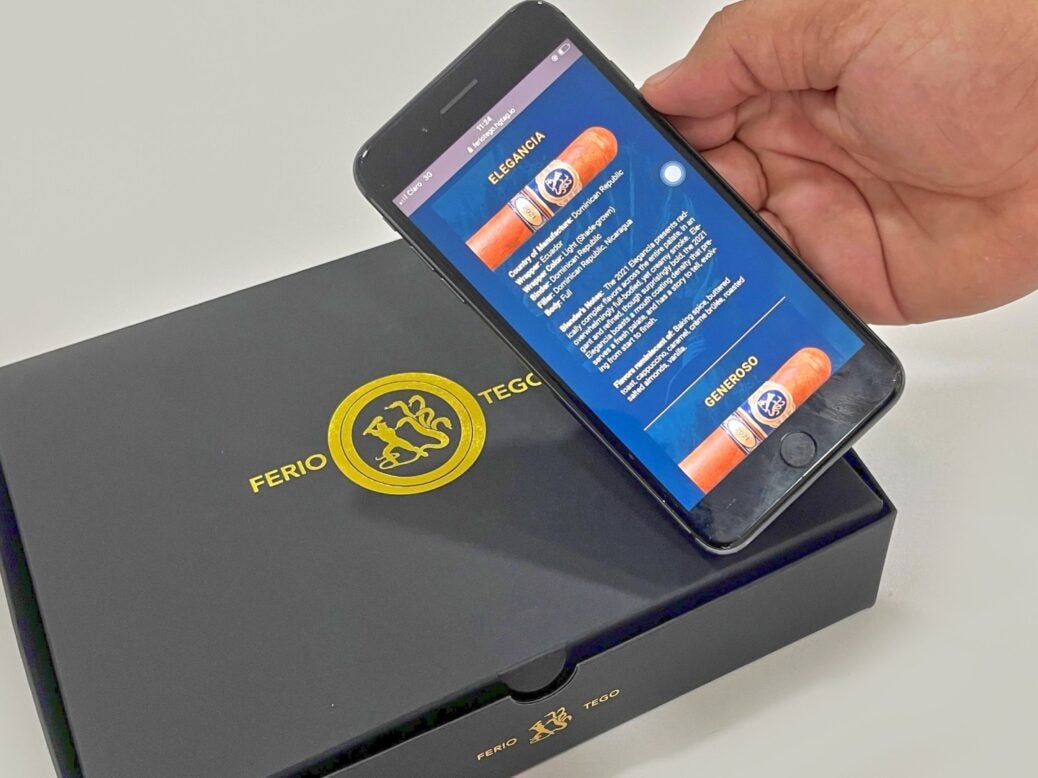 US-based tobacco packaging designer HumidifGroup has launched a fully integrated and connected packaging solution for cigar boxes or accessories.
Smart Packaging combines near-field communication (NFC) tags with the company's software platform.
The technology equips cigar boxes or accessories with NFC chips developed for customers.
Customers can use a smartphone app to experience 'the most secure authentication system' offered by the technology.
The packaging solution gives users access to various features, including virtual reality, augmented reality and the ability to pair notes and tap to reorder.
The technology also enables logistics optimisation and turns the product into an 'innovative' digital platform to directly engage consumers.
HumidifGroup claims to be the first packaging company in the tobacco industry to develop this technology.
The first brand to use HumidifGroup's Smart Packaging technology will be Ferio Tego Cigar, founded by former Nat Sherman executives Michael Herklots and Brandon Scott.
Ferio Tego Cigar aims to use technology to better connect with consumers by introducing their brand in an innovative way.
Ferio Tego Cigars principal Michael Herklots said: "Smart Packaging by HumidifGroup allows us to control our messaging and ensure that we are communicating clearly to our audience.
"Packaging is an important part of the Ferio Tego Experience. Smart packaging technology allows collectors to receive real-time information and communication about Ferio Tego and our products.
"Our retail partners work tirelessly to run their businesses, a challenge made only greater these last 18 months.
"Smart packaging allows us to assist them, keeping the most helpful details and stories of Ferio Tego right on the product itself, delivered straight to a smart phone."
By connecting with an iPhone app, the Ferio Tego Cigar box will open a browser providing videos, cigar descriptions and company information.