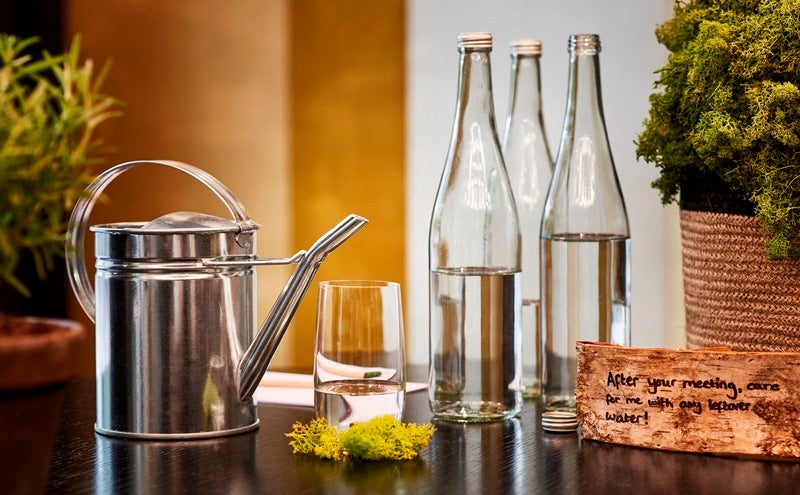 Global hospitality company Hyatt Hotels has announced plans to remove single-use water bottles across its hotels by June 2021.
Hyatt will replace bathroom amenities such as small shower gel, shampoo, conditioner and lotion bottles to large-format containers.
The hotels will also start serving water in carafes or other containers during special events.
The company will install additional water stations in public spaces and encourage guests to refill reusable water bottles.
The initiative will be implemented in Hyatt's properties across the world.
Hyatt president and CEO Mark Hoplamazian said: "At Hyatt, our purpose 'we care for people so they can be their best' guides all business decisions, including our global sustainability framework, which focuses on using resources responsibly and helping address today's most pressing environmental issues.
"Plastic pollution is a global issue, and we hope our efforts will motivate guests, customers and, indeed, ourselves to think more critically about our use of plastic."
Hyatt noted that a number of its properties have already removed plastic straws and drink picks and provide alternative options only on request.
It is also encouraging the use of compostable, recyclable or recycled content packaging for takeout food containers.
Based in Chicago, US, Hyatt Hotels' portfolio includes more than 875 properties in over 60 countries across six continents.